May 27, 2008
0

found this helpful
Create a great new look for any room when painting. Use a clean kitchen sponge and dip into any shade of paint. It can be lighter or darker for a dramatic effect. Either sponge on the whole wall or any place; top near ceiling or along any part of the wall. Be creative! You can even use a gold or silver paint dabbed around! Have fun!
By Diann from Staten Island, NY
Comments
By JoanDogs (Guest Post)
May 27, 2008
0

found this helpful
Top Comment
Have had my 2 bathrooms done plus my kitchen and am so pleased. Here's part of the kitchen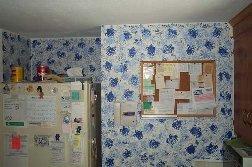 Top Comment
Here is my upstairs bathroom. Made polar fleece curtain for the window and shower curtain to go with the curtain trim.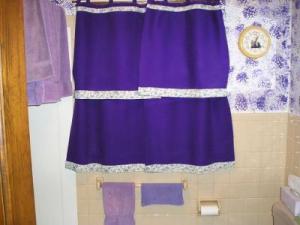 Top Comment
This is my downstairs bath done in green. Sea Sponge was bought at Sears for less than $5.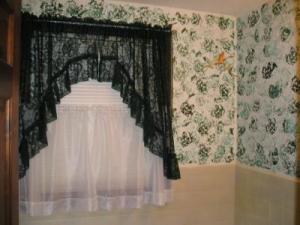 Top Comment
Here is my kitchen - done in blues. I love each of these rooms done like this.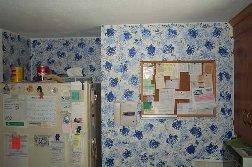 May 29, 2008
0

found this helpful
Top Comment
This is what I did in my living room. I used a plastic grocery bag and just dipped it into a aluminum plate with my paint in it and then just dabbed it on my walls.
I used a clay coloured paint over a soft pink to achieve this effect.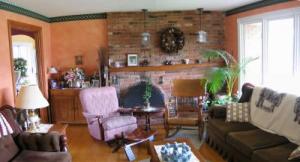 August 15, 2006
1

found this helpful
This is more of a decorating tip then a craft tip, but when I am faux painting the walls of my home, I use the pages of an old phone book to remove excess paint from my sponge, rag, or feather duster. I just keep the flipping pages to get a fresh new surface to dab the extra paint off.
By Sandy