January 13, 2006
0

found this helpful
These 'rocks' are made of joint compound and were formed directly on the wall in stages. After each coat dried, I added more compound until I built up the rock. They aren't finished; I will add more color and will use real grout in between the rocks. This look continues across this entire wall and into my living room to give the room a warm and rustic look.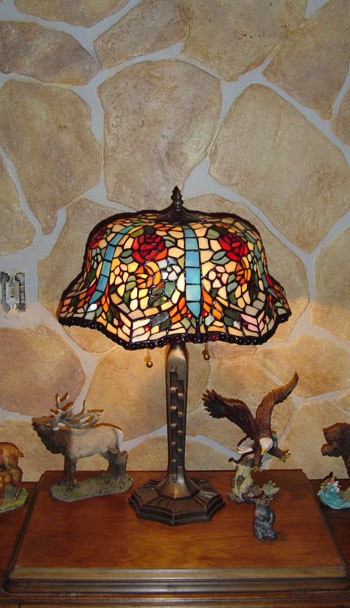 By Sandra from Orlando, Florida
Comments
January 15, 2006
0

found this helpful
Top Comment
thanks everyone for your nice comments. my husband and son are getting tired of looking at the unfinished walls and I don't blame them! I stopped working on it for Christmas and we have been working on other projects but I will continue on it one of these days.
I will certainly send you all a private email with instructions if you like. I don't mind at all and you all are very kind.
By Paula (Guest Post)
January 13, 2006
0

found this helpful
Sandra, you should go into interior design, but I think you said that you are going to school for dog training, right? I love this faux rock idea, I have been looking for something rustic to do with a room in my motel to give it a "lodge look" and I appreciate your sharing your ideas with all of us! Best wishes in the dog training career!
January 13, 2006
0

found this helpful
Nice!!!
January 13, 2006
0

found this helpful
wow !
very clever of you & artsy !
love it !
Read More Comments