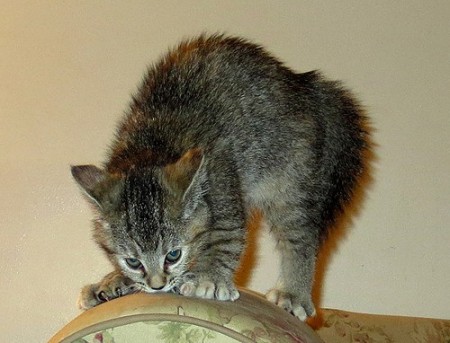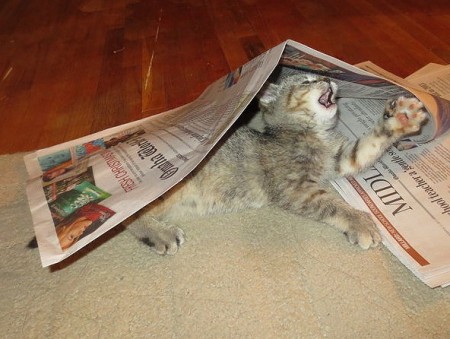 Your Pet's Age
Just over a year
Your Pet's Breed
She's a Torbie--a cat with tortoiseshell and tabby markings.
How and when did you get your pet?
I play in a tabletop roleplaying game called Shadowrun, and my good friend, who plays the main warrior of the group, said she had a friend from work whose cat had kittens and she was looking for a home for them. She knew I had been thinking of getting a cat, and so I said I would go look at them. Two of them were polydactyl, which I think is adorable.
We got there in the middle of winter, and were let in to see the little furballs, and I fell in love with a skinny little kitten who wasn't afraid to let you know what she was thinking. She was one of the polydactyl cats, and absolutely adorable, so I said I would take her home.
After warming the blanket and carrier I had brought by their fireplace, we rode home and I watched her explore the house. I had fallen in love with her from the beginning.
When next I saw my friend from Shadowrun, she said that her friend told her, "I didn't want to tell him at the time, but he picked the loudest one." I laughed a lot.
Incidentally, my brother's fiance at first called her a "pterodactyl" kitty. LOL Nearly a year later and I still haven't let her forget it...
What does your pet like to do for fun?
Anything, so long as it's crazed. My cat is like a squirrel after you gave it Red Bull. She loves to climb (everything) to attack (anything that moves, dangles, or insults her mother) and initiate wrestling matches with Mom's rather unwilling cats.
Her favorite toy is a bundle of feathers at the end of a rawhide cord, and she loves to rip it apart. She's a little hunter, she is. She also loves to chase bugs, laser lights, and her own shadow, at which she will meow plaintively.
Do you have anything else to share about your pet?
When I am sleeping, she loves to lie down on my legs. When I shift positions, she becomes rather indignant.
My cat is psycho. I love her. :D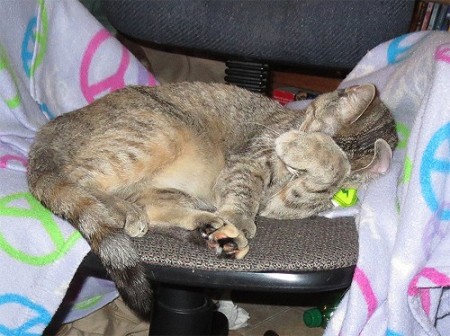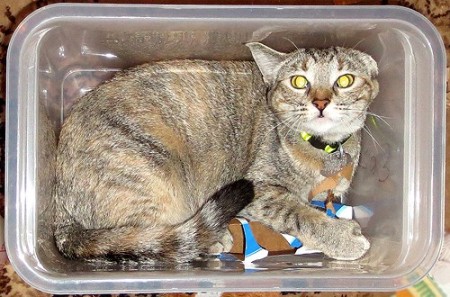 Add your voice! Click below to comment. ThriftyFun is powered by your wisdom!
Add your voice! Click below to comment. ThriftyFun is powered by your wisdom!