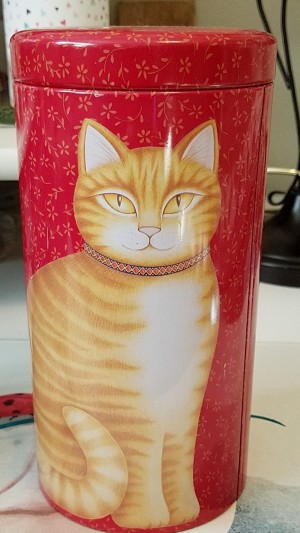 I am 65 and on SSD. That means money is always tight. Hence the name Poor But Proud. Most of you know me on here and if you think of my tips, they are all based on saving money.
However, if I am honest, I love to spend money on my daughter and grandson. She sells real estate and he works for the state of Oregon. So, they reminded me that taking them out to lunch for $30.00 is silly then asking her to loan me $30.00 at the end of the month. You see where this is going.
So I come up with some rhymes to remind me, and hopefully you too, that we can alter our thinking about what goes "out" of our "in"come.
So, when I have the 'urge to splurge' on something I might regret later in the month, I just "Pretend Spend". I then put that amount of money either in savings through my credit union, or in my Cash Stash. You no doubt have heard of the Kitty as a place to have the cash you might need.
Well I have a Kitty can and it's where I put stuff I need in case of an emergency. Cash, insurance papers, a flash drive of my home inventory, etc. So now, I literally put cash in "the kitty" and that is where I have my "pretend spend" money.
Most of the time, I have a little bit to spend on things to resell, but this weekend, I purged and realized I have more than I need to sell without spending anything for a good while. So, the money I would have spent can go in there, as well as dining out, movie tickets (rare but we have a theater that is $5.00 on the weekends), that fancy coffee, etc.
If you have your own Kitty and you find you need to 'fatten it up' then I hope these rhymes will help you. N-JOY!