Studying Tips and Tricks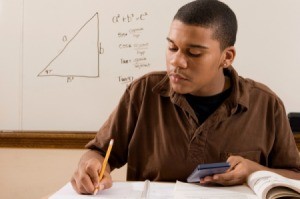 Developing good study habits can help a lot with your success in school. This is a guide about studying tips and tricks.
Solutions
Share on ThriftyFunThis guide contains the following solutions. Have something to add? Please share your solution!
The thing that really gave me extra knowledge in the classes I was taking in college, was working in the library-books/periodicals. You just pick up on so much stuff by working there that you otherwise wouldn't know about. I mean, you are just naturally exposed to it, and it's not like going to the library to find some item regarding one subject. Really makes a difference.
By Pamela from Sun Lakes, AZ
I accidentally discovered that if I 'warm up' my brain by doing 1 or 2 sudoku puzzles before studying math, the lesson seems easier and sticks in my brain better.
Wish I'd discovered this a long time ago.

By Holly from Richardson, TX
Are you - or is a member of your family in a chorus/choir or studying music? You can now download classical excerpts to listen to and practice with at home very inexpensively. I like the UK site http://www.eclassical.com. The pieces are less then $1 each.
By Pam from L.A., CA
When I was a student I used to write important details in blue. A week before exams and recorded weekly quizzes, I write an output of the weekly lessons on a piece of paper using blue ink. Write the output as early as possible to get more time to study. I can read my lessons while I write important things to remember. I write them in blue so that I can recall which words I wrote with such color. The said color is relaxing to the eyes. Blue ink is also used in signatures to easily identify its originality.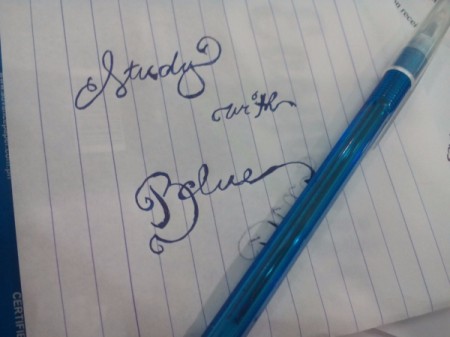 May 11, 2006
0

found this helpful
You will hear from lots of people that the best way to study is in a quiet comfortable location free of distractions. While that works for many people, it doesn't work for everyone. I had a roommate that couldn't stand any sort of distraction when studying. I on the other hand cannot stand the quiet. My mind drifts off, I get sleepy. I like to listen to music or watch TV when I study. So forget the advice about studying. Do whatever it is that helps you learn and stay motivated. Just be sure to actually study.

By Brandi M. Seals
May 23, 2005
0

found this helpful
Studying can be boring. After reading an entire chapter of text, can you remember the facts presented in the chapter? How much of what you read can you actually understand and apply during the tests or exams?
There is a fun way to take notes and actually make the chapter come to live.
Ever heard of Mind Mapping?
No, it is not about anything psychic. It is simply drawing colorful images to represent things. It can be used for summarizing the facts in a book and retaining what you have read. It can also be used as a brainstorming tool or for planning. Personally, I use it a lot in my work. It helps me be more effective.
So how do you start?
Get some color pnecils and blank paper, or a sketchbook.
Go through the section or chapter you are revising.
Identify the main idea or fact in this section.
Draw a small picture at the center of your paper or page to illustrate that idea. Write a few words below the picture to explain that idea.
Now identify the details associated with that idea.
Draw a small picture to illustrate that detail and an arrow from the main idea pointing to each detail. Write a few words on each arrow to explain the relation between the detail and the main idea. Write a few words below each detail image explaining what it is about.
Once you have illustrated each main fact and the related detail, you have a mind map that helps you see the full picture at a glance. Drawing it out in color helps your remember what you just illustrated.
By Janice
Related Content