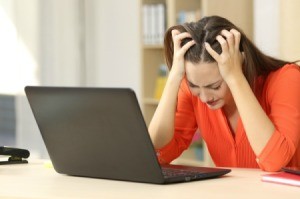 When the economic crisis hit, my county (Montgomery, bordering DC), the wealthiest in the nation, took a hit. Education, fire/rescue, police; all services have evaporated to bare bones and the trend continues. My road is not maintained by the county, so no snow or street cleaning. Dumpster-diving, Trash-eve, food bank, church clothing/food pantry, Freecycle, Craigslist-free, and community forums in this County have been creative necessities for many here.
Thankfully my community is unincorporated, so I don't have to pay municipality taxes, yet benefit from walking-distance amenities. I regularly phone County, Parks and utility agencies for any kind of program or assistance, such as the Rock Creek watershed grants that applies to my house, and income-eligible utility weatherization programs. Come tax appeal time, I'm there with my updated list of negatives, foreceful and persuasive so that my property is not clumped with prestige properties.
Residents are stunned by the turn of affairs. I am asking my four neighbors to split the cost of a snowblower, because we are paralyzed without snow removal, here in the heart of Montgomery. To rent our basement, we had to put in a "regulation" egress window; estimates were at $1200! We are disabled and in our 60s, yet took a chisel, sledge, and measuring tape to our concrete foundation and are making our own window (it's not so hard, there are many types of windows that can be fabricated).
We built a green house out of trashed windows and storm doors; now we are doing the same with our in-progress "little house" in the backyard; it takes some skill, yes, but we are not spending anything except on nails. Finding construction site cast-offs is not easy because construction is not ubiquitous anymore, but foremen have in general been understanding.
Pets: I am caretaking 16 cats, unwillingly. Cats love newspaper: whole sheets, crumpled or torn - its absorbent and free. I have a homemade pet door. Frontline/advantage are toxic to environment, but I use them: get large (126 lb.) dog size and a free 1 cc syringe (drug store) WITHOUT needle, draw up 0.75 cc (do your own weight calculations) per month. I give kibble, with just a tsp. of wet food to keep their diet interesting, leftover chicken, and a daily tsp of safflower oil to those with dermatitis (they love it).
Christmas Greens: I just lost my job, our staff replaced by technology. I went to the Rescue Squad's Christmas Tree lot and was told to help myself to the mountain of tree litter, with huge branches of fragrant pine loaded into my car, I made wreaths and garlands for the deck and arbors.
For the Holidays: Insulate insulate insulate! Stuff crumpled plastic grocery store bags into crevices in window areas to stop drafts. A pot of steaming water on the stove humidifies and warms the entire house. Add some apple peels, cinnamon, and cloves. Put your outdoor lights on a timer, dusk to midnight. No money for newspaper or mailman, they are getting a food gift (probably a chocolate bar), that's all we can do. Download Skype on your computer for video-calls with distant family. There's so much more!
Wishing all health and thrift.
By mary knight from Kensington, MD
Do you have a frugal story to share with the ThriftyFun community? Submit your essay here: http://www.thriftyfun.com/post_myfrugallife.ldml
Comments

December 18, 2010
0

found this helpful
Top Comment
Hi, sounds like you are doing a lot of great cost cutting. Please read up on giving dog food to cats, it isn't good for them. I have 5 indoor cats love them and 5 to however many outdoor cats that drop by and eat. We haven''t done a thing for xmas for 4 years or so, lot less stressful. It's just about the family and Jesus. we get what we want anyway whenever we can work it out. Life is much better now at the holidays.
I also have learned to save everything I can now including pre-tax money we save on the medical savings account of my husband's. It is going on our 84 month car note 18 % int. with my accelerated principle payments the car will be paid for in approx 40 months and zippo on the interest. Yeah me. best wishes for your job hunt and frugality. I love beating the system.
Read More

Comments