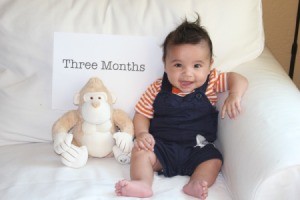 There are a lot of cute ways to document how fast your little one grows in the first year. For our son, we took a picture each month on our sofa, joined by a stuffed gorilla (for scale) and a printed piece of paper with his age. It was so fun to see how much he had grown each month. We tried to always take the picture in the same spot, except for the few times that we were traveling.
If I could do it all again, I would have done a few things differently. I would have either, digitally added his month to the photo after, or had a cuter way to display his month in the photo. Also I would have tried to do a better job of taking the photos from the same angle and distance, so his growth would have shown better as you flipped through the photos. That said, I am really happy with the outcome and so glad that I got myself together enough to get the photo taken each month. I plan to continue as he ages through the years, although I may change the style in which I do them.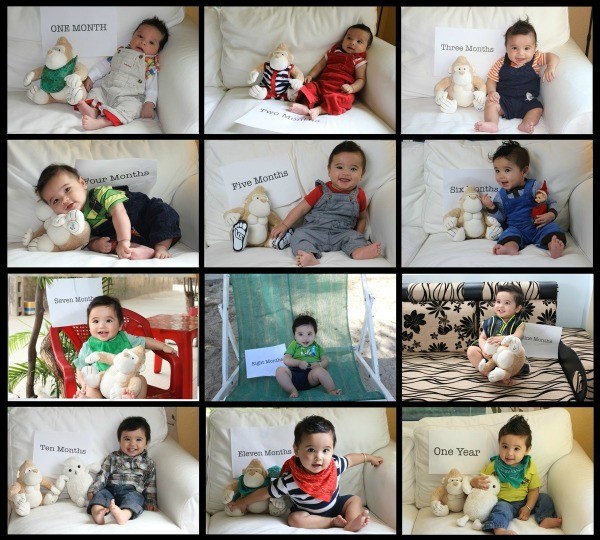 Here are more ideas for first year month by month photos:
Use a different backdrop each month but have the child in the same outfit, such as a white onesie.
Have the same stuffed animal in each photo in order to show scale.Use a small framed chalkboard to write the months on.
Make paper ties with the month printed on it.
Make a paper flower with the month printed in the middle
Have a balloon for each month tied to the chair baby is sitting in.