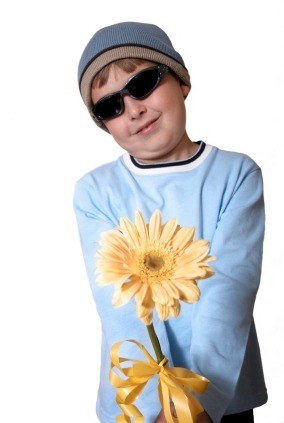 A nice little gift that I received cost close to nothing but means a lot to me. It is a little wrapped present 2 x 2 x 1 inch. It is weighty, probably has a small block of wood inside but you could also use a small gift box. Just in case they open it you could put a note "Someone loves you"
It is wrapped beautifully with a nice ribbon and this poem as a tag:
"This is a very special gift
That you can never see.
The reason it's so special is
It comes to you from me.
Whenever you are lonely
or even feeling blue.
You only have to hold this gift,
and know I think of you.
You never can unwrap it.
Please leave the ribbon tied.
Just hold the box close to your heart,
It's filled with LOVE inside."
The poem could be modified for more casual friends by changing the last line to: "It's friendship filled inside". I'd love to see some variations on this theme.
By Marianne
Read More

Comments