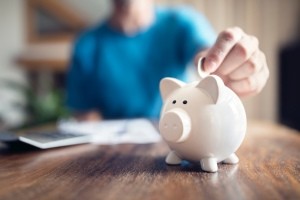 We are announcing some big changes to both our newsletters and contests as of March 1st, 2022.

Newsletters
We are going to send out one newsletter every day from Monday through Saturday. Each day will have a different subject; gardening, crafts, recipes, cleaning and organizing, pets, and frugal living. If you want to receive a newsletter every day simply subscribe to every list!
If you are currently subscribed to one of our lists you will continue to get the corresponding new list. If you would like to review your subscriptions or make a change, newsletter subscriptions can be found in your account options or by following this link:

Our previous newsletter schedule has us sending out 7 daily and 11 weekly newsletters. Publishing one newsletter a day will allow our editors more time to make sure that each newsletter we send out is useful and fun.

Contests
Starting in March, we will have one Thrifty Tips contest which awards a prize every month. We will no longer have a separate contest for recipes or crafts but they will be eligible to win our thrifty tip contest, especially if they are frugal. We would still appreciate anything you would like to share; pet photos, travel and scenery and essays about frugal living.

Our goal with Thrifty Fun is to make it possible for the everyday experts who form the community of the site to share recipes, crafts, and tips and to answer questions. Our contests are a way for us to give back to the community and to recognize some of the outstanding contributions which are made.

The Answer contest was also changed recently to foster community spirit. We now award the top 5 members who answer our questions. Only 10 eligible feedback are required to be considered for a prize so be sure to look for questions you might have experience with. And don't forget to ask questions, especially if you can't find them quickly online. This all helps Thrifty Fun grow and thrive.

About Thrifty Fun
Thrifty Fun was started by Susan Sanders-Kinzel and her two sons, Fletcher Sandbeck and Lewis Sandbeck. Over the years they were joined by her daughters, Stella Bui-Rivet and Jess StewartMaize, as well. The very first Thrifty Fun website was launched in 1999. Our newsletters were started even earlier and were the original inspiration for our current website, as readers would share advice with each other. Our questions are still a big part of the site and we appreciate our knowledgeable members who so generously share their advice with each other.

We would like to personally thank all our members, some of which have been with us for many years. Thrifty Fun's success is entirely dependent on the giving spirit that drives people to help each other. We are continuing to work behind the scenes to keep the site viable on all the new browsers and devices that come out year after year. Check the link below for more information about Thrifty Fun's early days.

Best Wishes from the Thrifty Fun team: Jess, Fletcher, Lewis and Stella