March 9th is ThriftyFun's Founder's Day, in remembrance of our founder and mother, Susan Sanders-Kinzel, who passed away in 2008. Susan had learned frugal ways as a single mother and was no stranger to hard work. We would always make sure to take her birthday off, calling it a ThriftyFun holiday.
With the help of her sons, Fletcher Sandbeck and Lewis Sandbeck, Susan established this website in 1999 to provide an early online forum about frugal living. Soon Susan's daughters, Jessica StewartMaize and Stella Bui-Rivet, were able to pitch in with the growing demands of the busy site. The four siblings are in charge of the site today.
It is truly a family business.  Three of our spouses (Laurel, Jess and Viet) work on the website and our sister, Mara is involved as time permits.  Susan's sister Sally, who shares this birthdate with Susan, is one of our main editors and Barbara, Laurel's mom, is another. That is not to mention the many friends and family that are members of the site, sharing their own ideas with the rest of the ThriftyFun community.
2015 marks our 16th year, with thousands of posted questions, tips, recipes and crafts. We continually look for ways to improve the site and the information it contains. New technologies are always emerging so changes are inevitable, but we have tried to keep Susan's frugal and caring spirit alive.
Thank you to all our contributors, regular members and newsletter subscribers who keep ThriftyFun a positive, vibrant community and a resource for so many millions of visitors. You truly are the reason for the continued success of this site. Keep amazing us with your ingenuity.
Here are some other links that you may be interested in. The first is an article published about Susan at the time of her death. The second is slightly older and shows a history of ThriftyFun.
With love,
Jessica, Fletcher, Lewis, Stella and the rest of the ThriftyFun team.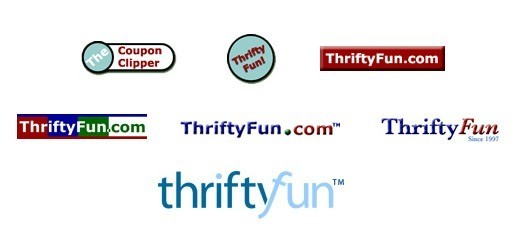 March 9th is Founder's Day here at ThriftyFun. Our founders, Susan Sanders-Kinzel and her sons, Fletcher Sandbeck and Lewis Sandbeck started publishing their first website in 1997. The original Coupon Clipper was later changed to ThriftyFun in 1999. We have been sharing tips and questions for 15 years and are one of the oldest frugal living websites online.
Susan passed away in 2008. Although we have made many changes and improvements in the following years, we all still miss her leadership and frugal spirit. As March 9th was Susan's birthday (a date she shared with her sister Sally, one of our recipe editors), we have officially declared it Founder's Day. Thank you to all of you who have helped make Susan's dream of an online frugal community into a reality.
Here is one of our very first posts on ThriftyFun, written by Susan, we hope you enjoy it. We have also included a post about Susan's passing. There is also one about the history of ThriftyFun, posted in 2008. It needs some updating, but is an interesting look back at the many faces of ThriftyFun.
It is with heavy hearts that we report the passing of Susan Sanders Kinzel, our founder and beloved mother, sister and friend. The illness was sudden and swift and she died on December 21st, 2008.
We love her and miss her, Lewis, Fletcher, Jess, Sally, Laurel, Kezia, Stella and Mara.
Read More...