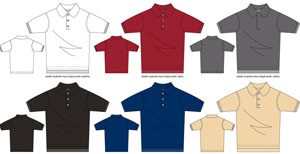 Advice for using sewing patterns again for different sizes.
Trace On Tissue
I am the mother of quads. The girls are not the same size. So when I buy a pattern of different sizes, I trace it onto tissue paper. I use these to cut out the material and the original is left intact. I just get white tissue paper from the dollar store. Have fun.
By Anita
Tracing a Pattern Instructions
I use one ply of white tissue wrapping paper. Open up the pattern and iron it flat. Put the pattern on a hard surface. A kitchen table works. Iron the tissue paper if need be. Then lay the tissue paper over the original pattern using flat pins if needed and use a soft dull pencil to trace the size pattern you are wanting to use. Do not use to much pressure. Be gentle with the pencil. After you become confident you can even use a large tip pen, but not a marker as it may sometimes run. Laying the tissue over the pattern and the motion of rubbing it gently over the original to straighten it out sometimes causes static electricity and the tissue will stay where you put it. You can put every mark you need on the pattern. The traced pattern will last forever if used properly.
By Jacqueline
Just Fold It
Believe it or not, I just fold it on the cutting line needed. Where it curves, I just fold where I can, and carefully cut the curves. I've done this for years, and I have never had to spend time tracing.
By Laura
Use Brown Paper Bags
When I get a new pattern, I immediately transfer the pieces to brown paper shopping bags. They are cheap and plentiful and durable. Write on each piece the corresponding pattern information right away.
By CHEAPERTHANCHEAP
Lightweight Pelon
I have used lightweight pelon (interfacing purchased by yard) for this purpose for years. Get the thinnest available, place it over the pattern and just trace. This type of pattern is very easy to use and can be used many times over.
By Kathryn
I also trace the pattern onto a piece of lightweight pelon then bond it to a lightweight light colored cotton material and transfer lines and markings to the cotton with a thin sharpie marker. It makes for a much sturdier pattern than you can use over and over without tearing it up. I also bond lightweight pellon to all of the pattern pieces that I'm going to use more than once just to keep them sturdy.
By Shannon
Tracing Advice
Like the others say, use tissue paper, or go to a office place, Office Depot or Office Max, and get drafting paper in rolls, 36" wide as long as you can see through it. There also is Nancy's Notions that have transfer paper on a roll. Its not as wide as it should be, 24" wide if my memory serves right. So for some patterns you'll have to add on more paper to get more width - this also works with tissue paper Do this by using the iron on rolls of glue:
Overlap your paper (tissue), put the strip of glue between them and iron them together then trace the bigger pattern without having pieces of it. We have a old table which has 3 leaves in, so to make it smooth I put a BIG piece of tag board or poster board on it, and hide it behind a china cabinet when not in use.
For what to trace with, I use a Sharpie fine point permanent marker. Yes it does go through some, yet if you keep the marker moving it won't be that bad. It's going slow or leaving it in one area too long that will really leave the marks. Practice first with tissue paper over an open part of pattern to see what will happen. If you don't care for it - use a DARK PENCIL.
When the tracing of the lines, dots, arrows, diamonds, etc., (all very important things) are in their places. REMOVE your traced pattern, put it over a sheet of paper (which will be thrown away) and with marker, write the necessary things: Pattern name and #, size, what it is, front, back and so on.
I have done this for 25 + years and it works great. I also use a 6"x9" white envelop to hold each pattern size individually. Put the information on front with a picture, if possibe. I've been using the same ones for my Grandchildren now as I used for my own kids!
Hope this is of help to you
By Adele
Feel free to share your ideas below.
September 4, 2013
0

found this helpful
I'm really surprised that no one has mentioned tracing paper and a tracing wheel. Did I miss it somehow? Using the original pattern, gently pin your pattern to the fabric (inside the areas you'll need to trace). Place a strip (I cut mine into long strips) of washable tracing paper in between them, face down, between the pattern and the fabric. Then you use your wheel to go over the proper pattern lines.
My grandmother used one and they taught that in my home-ec class back in '82. Do they even have home-ec anymore? LOL! I know they still have tracing paper and pattern wheels because I saw them just the other day.
In my opinion it's the most economical and precise way of doing it. Works like a charm!
Published by ThriftyFun.
© 1997-2021 by Cumuli, Inc. All Rights Reserved.
https://www.thriftyfun.com/Tips-for-Using-Sewing-Patterns-1.html