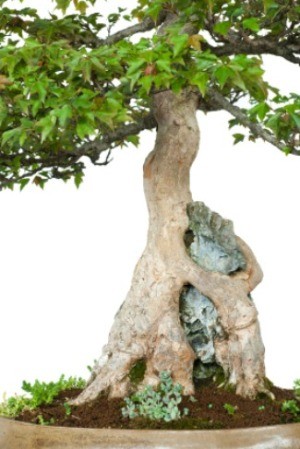 Q:
I have a philodendron (heart-shaped leaves) and in about a month will be embarking on a three-week road trip, with my house plant in the car. I'm very nervous about him making it through the trip alive, and I have a few specific questions if you could please help me out:
1) Is it safe to clip my plant before I move? He is very long and viney and I think he would be easier to transport if he was smaller, is there any way to do this safely?
2) Any tips for car travel with plants, other than taking him out to give him air to breathe whenever we stop?
Hardiness Zone: 8a
Thanks so much!
Lindsey from Montreal, Quebec
A: Lindsey,
First of all, if you're coming into the U.S. from Canada, make sure you call ahead about transporting plants across the border. Some states in the U.S., like California and Florida, have strict rules about transporting plants across state lines.
If your Philodendron is in a ceramic or clay pot, you might consider temporarily transplanting it to something less easily broken. Ideally this should be done as far out from the date of your trip as possible. Pruning back some of the foliage will definitely be a space saver in the car and prevent your plant from damage. I've never seen a philodendron that didn't bounce back from an occasional pruning. Just use a sharp knife or shears and cut it back to the desired size. Before you leave, water your plant as normal and check to make sure you're not bringing any pests along for the ride.
You can place you plant in a sturdy cardboard box for during transport, just don't pack anything on top of it. Cut holes in the side of the box for air circulation and surround the plant with damp newspaper to help keep it cool. If the top of the box is closed, make sure you open it up for a few hours a day (lunch breaks and rest stops) so your plant has access to some light. Or, if you're stopping at hotels, leave the plant in the hotel bathroom overnight with the light on. While on the road, water it as necessary if it appears to be getting dry and try to keep the plant from getting over heated-above all, don't put your plant in the truck! When you arrive to your destination, put the plant in an area where you don't have to disturb it for a while and reintroduce it to direct sunlight gradually.
Drive Safely!
Ellen
By (Guest Post)
May 3, 2006
0

found this helpful
Hi, They travel well. You can put some of the vines into paper bags temporarily, as long as they can get air. I just watered the plants well before putting them in the car. Then I put a plastic bag around/under the pot. I made sure that they were out of the direct sun and I seat belted the pots in the back seat. No problems. You might want to check the states that you are traveling to. Some are picky about bringing plants into their states because of bugs. Loretta
By Marisa (Guest Post)
May 3, 2006
0

found this helpful
My husband just got out of the Army, so we've done our share of moving (usually with cross-country drives) and transporting all my plants. They always do fine, as long as they stay watered, stay out of direct sun as much as possible, and stay protected. Seatbelting them is great if you have the room, but we always had our cars packed full. I saved space on the floor of the backseat for the plants, to shelter them a bit (and keep the leaves and stems from breaking!). I usually put them in a box lid (or cut down box, with sides no higher than the pot) and stuff newspaper around the pots to keep them from sliding. Mine usually did fine staying in the car, but we never traveled longer than 5 days. If you take them out to get air once a day, you should be fine. *The only problem I ever had transporting plants was when vines were crushed or otherwise broken. I would definitely trim your philo back a bit and protect the vines as much as possible. Good luck!
By Cate (Guest Post)
May 4, 2006
0

found this helpful
You may be better off leaving your plant at home, making your bathroom into a greenhouse for him. I did this every winter for a 2 month stay in another state for several years. Having no one to tend my plants for me, I ran my tub with water, and set my plants on overturned pots in the tub, with the water height just below the top of the pots used as pedastals. I let a thin cotton string dangle from the plants to the water, secured only by the weight of a stone in the soil of the plant medium. I left the bathroom light on, closed the curtain around the tub and the door to the bathroom, and came back each year to healthy, glossy, larger plants.
By Cate (Guest Post)
May 4, 2006
0

found this helpful
If it is totally necessary for you to travel with Phil, (e.g. you are bringing him to someone at your destination) you may want to outfit him with a plastic-coated wire cage for support. A large-opening, green, pliable material used to protect tomato plants can be inexpensively obtained at any home/garden center. You can bend it to surround Phil's container and wrap his vines loosely around and around the outside. You can cut the 'fencing' to the height you desire. you can tie it together with old nylon socks or pantyhose, cut in strips. You can also affix Phil at intervals as needed. The height needs to fit in your vehicle while giving him as much room as possible to avoid crushing his lovely leaves. You can water him from the bottom or through the center.