badwater
Silver Post Medal for All Time! 263 Posts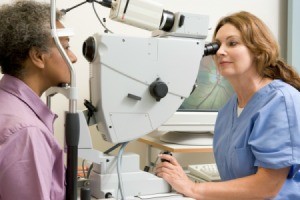 A person can have eye troubles and never know it. Glaucoma is an eye disease that can cause blindness, if left untreated. It's a heredity caused disease. One in every seven generations will have it. I know this, as someone in my family seven generations ago had this terrible disease and I am the unlucky ancestor that inherited it from them.
I have to use prescription eye drops every night before bedtime, for the rest of my life, to keep the glaucoma where it is now, rather than spreading on. Keep up on what kinds of diseases or problems your ancestors had or have and keep tabs on your own health on a regular basis.
If you don't have this type of info already, with the age of internet, do your genealogy for your ancestral info. It will not only help you out, but your family as well, precious time and money down the road!
Comments
Read More

Comments