Marty Dick
Bronze Post Medal for All Time! 169 Posts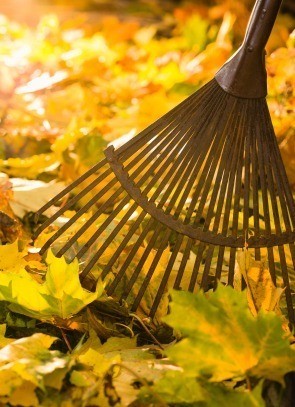 This is for my dear friend, Mary Jo Alley. We met after evening services at church one Sunday when she heard someof my friends giggling when I announced that I was pregnant at age 40. Mysons were 17, 20 and 22 at that time. Her sister was also pregnant at 40 with1 grown daughter so we struck up an immediate friendship. Her sister was living in the DC area so they didn't get together much.We startedthe shopping, gardeningand all the usual friendship things.
I had my fourth son in February of 1976.She hosted one of my showers. She got Mike his first set of Lincoln Logs. She worked as an RN. Once when her car was on the fritz and her husband was driving her to work, she announced she had to stop bymy house on the way. When he asked why, she explained that she had promised Mike a box of animal crackers. So he brought her by to deliver them. She and Mike made regulartrips to the zoo, stopping at McDonald's on the way home.
I amthinking of the day shecalled to let me know she had signed us up to help clean the church building our congregation had bought. The jobs were I would help clean and she would watch Mike, who was a toddler at the time.
There was a lady in our church whose husband was dying ofmesothelioma. Mary Jo called to ask me how I felt about raking leaves. When I told her I loved it and she said "Good! I told Lucille we would be over early tomorrow to rake hers and Carolyn (another church lady) will watch Mike for us."
When we moved to Houston, TXin 1982, we left in April and came back to settle on our house in May. Mary Jo and Don hadjust bought a fixer upper in the country. It had a gorgeous fireplace which needed some chimney type work. Mike wanted to see a fire in it. She told him that the first time he came to visit, she'd build him a fire and they would roast weenies.
When we came in May, it was hot as blazes. Mary Jo starts getting out fire wood and kindling. Don was talking to my husbandandnoticedthe activity. He said "Mary Jo, what are you doing?" She replied that she had promised Mike a fire in the fire place.He responded that we possibly needed more AC so he got up and changed the setting. We sat there and roasted those weenies andwatched that fire and had one of the most enjoyable evenings ever.
She was always available to anyone who needed a helping hand or a good shoulder for crying. The last time I saw her as a healthy person we satand drank coffee at Shoney's for overtwo hours and then went shopping. She shopped like I do, absolutely refused to pay full price for anything. She would have loved ThriftyFun. She was a great cook and had an amazingcollection of recipes. She also collectedcrochet patterns.
I was (and still am) the person who cut corners and always wanted the easy, quick way to do something. She decided we needed towrite a book, which we never got done. She reminded me several times "Marty, we need to get on our book."
Her husband, Don, whom I also loved, developed a heart condition, which was very serious. He only lived a few months. Mary Jo hovered over him day and night and took care of him. She had a problem which I later found out was cancer. She stayed right with Don and finally went for treatment after he passed away.
I chewed her out about it, saying "Mary Jo, you are a nurse! You had to know there was something vile in your body." She said "Marty, I couldn't leave Don with nobody to take care of him while I was piled up in the hospital." So this dear woman laid down her life forher husband and died in just a few months. I will never forget her and she can still provoke a giggle or a tear. I call her my third sister. She absolutely can never be replaced.
My mama used to tell me when I was a little kid that a person shouldleave tracks as they walk through life. Mary Jo left deep deep tracks on her way through the world.
Her life was not without difficulty. Her first husband abandoned her with 5 young children so she went to her mother's. She went to nursing school and took extra classes and training and worked as a psych nurse. She met and married Donwith his 2 kids. They finished raising 7 kids together.
I hope I haven't rambled too much and I sincerely hope thatall of you have at least one Mary Jo in your life.
Comments
Read More

Comments