I recently decided I was sick of not having a simple pen and paper when I was out and about. So I went from a wallet to a planner. After a couple of days, I found that sticking it under my arm was not only annoying, but easy to lose.
I went to a thrift shop and, for 10 cents, I found a belt that matched my moc croc planner. I slipped it through the pen slot, measuring out the even "ends". I then glued the belt down and held it down with binder clips. I now have a nice purse.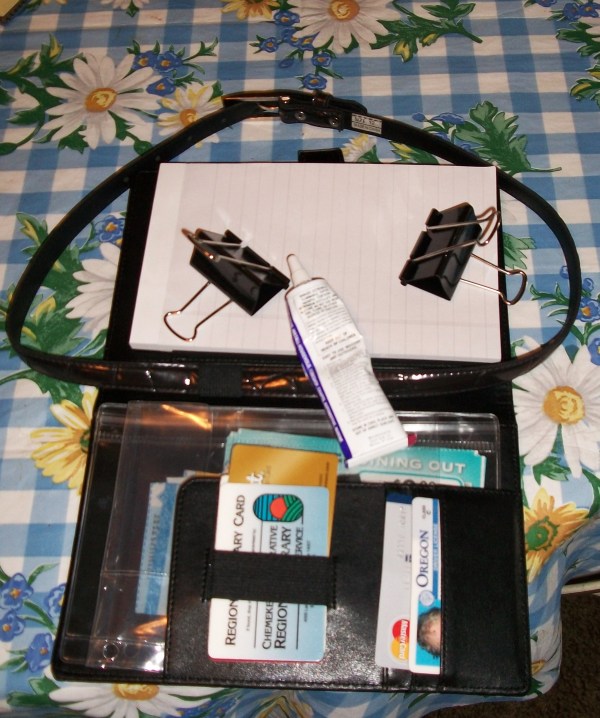 You can minimize your shoulder weight when you are just running to the store, going to a movie, a trip to the library, or anything that you don't need to lug a big purse around for. This really helped me and I am hoping it will be something you can do to help you, too!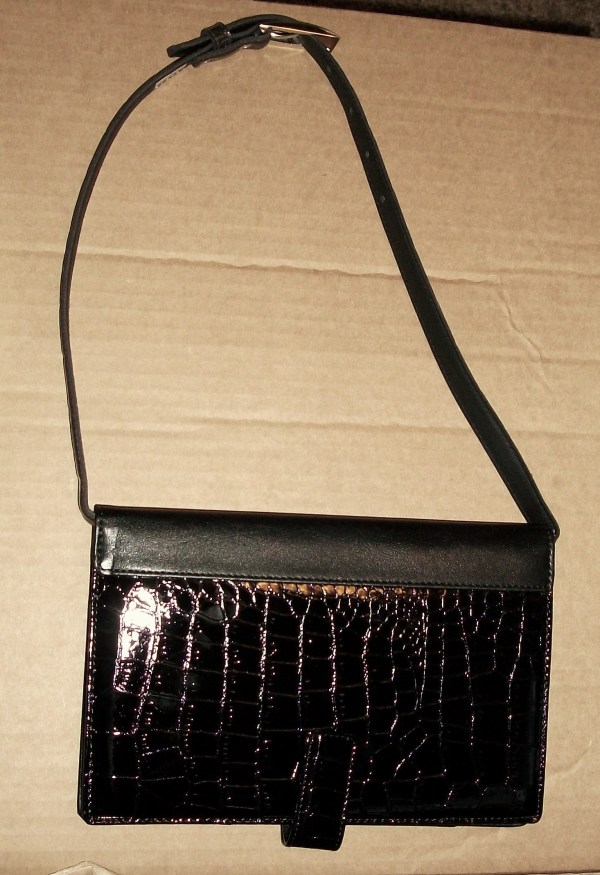 By Sandi/Poor But Proud from Salem, OR