Unactivated Cell Phones for 911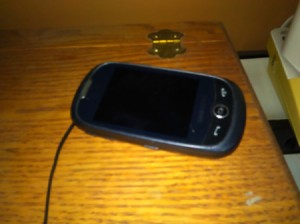 Do you only want a cell phone in case you need to call 911, or only want a child to be able to call 911? You don't need to buy and activate a new phone for 911 service. Any digital cell phone will call 911, even if it's an older one that no longer is on your plan. Just make sure it is charged. We keep our old ones for when we travel or if our family goes somewhere were we might get split up, such as on a camping or hiking trip. You can not call anywhere else, ONLY 911. It is an FCC ruling that they have that capability. The only downside to this, is that the phone can not be called back by the 911 operator. So, the caller will either need to stay on the line with the dispatcher, or possibly call back with updates.
Now, that being said, if you give old cell phones to children to play with, this means that they can dial 911. So, to prevent them from doing that, remove the battery first.
Add your voice! Click below to comment. ThriftyFun is powered by your wisdom!
Related Content