How can I unclog a toilet? I have tried most over the counter products.

By Stacey from FL
Answers:
Unclogging a Toilet
Get a bucket of boiling hot water, add 1/2 cup of dish washing detergent, such as Dawn. Pour all in the toilet and let it sit for 30 minutes, then plunge as usual. (04/14/2010)
By gnpsmom
Unclogging a Toilet
We have problems all the time. We bought a toilet auger after paying a plumber a lot of money. We have used it many times. I think it is about $50 at Home Depot. One use and it more than paid for itself. Plus it unclogs quickly. (04/14/2010)

By lynn.salem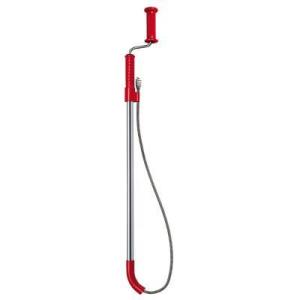 Unclogging a Toilet
I too was skeptical, but hopeful. I put about 1/2 cup of dish soap and a pan of hot water, plunge, plunge, nothing. Dang. Went back to my laptop and read a few more posts about how well it works, thinking all the time "well not for me!". My toilet had been clogged since yesterday, when I had a houseful of people and had to tell them to use the spare bathroom, cuz, uh, never mind, just don't use that one.
I plunged, got out the snake, but just couldn't bring myself to use it, yet. Then started reading this and oh my gosh, it does really work. I thought it wasn't going to at first, but after letting it sit for an hour or so it worked. I'm going to return the caustic stuff I bought. That was going to be my next plan of attack. My plunger is not even dry yet, but I had to post, I'm so happy, and I have the best smelling toilet on the block. Thank you to the original suggester. (05/31/2010)

By nlabs123