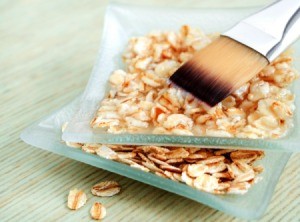 Chiggers and mosquitoes have been really bad this year, and I seem to attract more than my fair share. I seem to be especially sensitive to them, and itch for days and days. I've tried hydrocortisone and benzocaine cream (Lanacane) with not much luck.
What finally worked was so simple, it was almost unbelievable. Oatmeal. Yes, regular oatmeal. Run a bath as usual, but sprinkle in a handful or two of oatmeal. As you soak, rub handfuls of the now-mushy oatmeal on bug bites as an added anti-itch remedy. This has the added benefit of being completely natural and chemical free.
Source: I remembered reading somewhere about the anti-itch properties of oatmeal, and I was desperate.
By Camilla from Atchison, KS
Comments
Kids and bugs don't always mix well. When we get bug bites, I put cooked oatmeal right on the bite marks. If the marks are really bad then I will put clear plastic wrap on top of the oatmeal, try to keep it there for 5 to 10 minutes.
Read More...