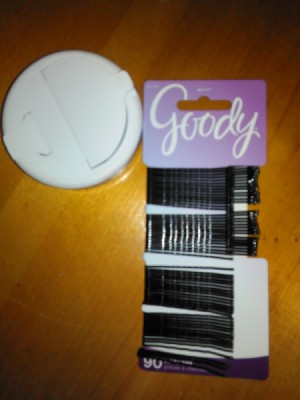 I have an Army daughter who is deployed. Due to the nature of her job, she changes countries every 3 months. As a result, she must travel light and is limited to only 3 duffle bags to hold all her belongings. She also has me send her things that she can not find overseas.
This week, she asked me to send her some bobby pins. I was trying to find something to send with them for her to store them in, so they would not just be loose in her bags. As I was eating the last mint I noticed the mint container was about the same size as the bobby pins. So, I peeled the labels off and washed it out. It is the perfect size to hold 2 packages of bobby pins.
She prefers plastic storage, as metal can easily rust if she is in a humid area, and the plastic is usually lighter weight. The size of these containers is just right for not taking up a lot of room and they can be written on to identify the contents. The next one I empty out I am going to use to make her a small sewing kit.