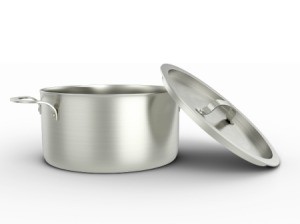 I was reminded by the tip from the person who poured rice and weevils into her soup and watched with horror. If you are making a dish with acidic ingredients (mine was a sweet and sour fruit and nut salad), DO NOT use an aluminum pan. The whole dish will turn gray because of a chemical reaction.
I was using the aluminum pot because I was cooking and then cooling. When I poured in the sauce, the whole content turned gray. . . and it was a birthday gift. I cried (and didn't know what I had done wrong, that's why I cried (paranoia can strike at the weirdest of times).
Don't do as I did, beware of aluminum cookware. A sweet and sour fruit and nut salad is really good, though. I wish I still had the recipe.
By susan winship from Bristol, TN
Read More

Comments