I have psoriasis and am considering using coal tar shampoo to ease the itchiness on my scalp. Can anyone recommend how I can counter the 'petrol' smell of coal tar shampoo? For example, with a really flowery smelling conditioner? I want to ease the problems on my scalp but I don't want my hair to smell like petrol!

Thanks in advance for any advice.

Kate from Melbourne, Australia
Answers
By Linda Smyth (Guest Post)
May 15, 2007
0

found this helpful
Why use shampoo at all? Here in Australia it was mentioned on a popular morning program called Sunrise that all you need to wash your hair with is hot water. I have been doing this now for 3 weeks and my hair feels wonderful. It is thicker and it stays put and I don't have to use hair spray. In the first week it is a little itchy but all you do is grab your brush and it feels much better.
If we think about it - God made Adam and Eve - not a shampoo factory near by.
The trick that I use is that I style it dry every morning and it looks and smells great.
Give it a go!
Linda
May 16, 2007
0

found this helpful
As a fellow sufferer, I understand your search. I use Neutrogena T-Gel Extra strength. It has a less noticeable coal tar smell.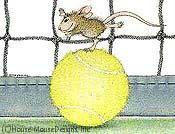 May 16, 2007
0

found this helpful
Another option is adding a couple drops of tea tree oil to your regular shampoo. Works as well as T-gel but with a better scent.
May 16, 2007
0

found this helpful
Coal tar shampoo has also worked for me in the past. The smell isn't that great, but it does fade in a few hours. I never had anyone comment on it.
May 18, 2007
0

found this helpful
Coal tar shampoos never worked for me. Or any other "special" shampoo either. I found the best results using Tree Tea Oil directly on my scalp applied with a cleaned out hair coloring bottle.
The oil I buy now has an almost minty smell. Then I read about putting it directly in my shampoo. I just shake the bottle of shampoo before using it to be sure it's mixed in well. On occasion if I feel extra dry and itchy, I still apply it directly. Good luck!
May 20, 2007
0

found this helpful
Neutrogena's was the standard when I went through this, and I found it worked well enough that eventually I didn't need any special shampoo, just a moistuizing one. Returning to Neutrogena's T-gel when needed...if not, I would sincerely call a dermatologist, I'm in RN school, and I know they often will take a message from a non-patient asking a general question of the doctor. The nurse, may even know without checking with the doctor. Tell them you are considering seeing a derm.
but that in the mean time, you need some quick advice...the medical assistant or RN in the office that works for the doctor should talk to you with that intro. Of course, going in or seeing your own derm. is best, but if you can't for any reason. Call one. If they won't help you, call another one. This is the advice we give patients in the ER about alot of general questions. They won't diagnose you over the phone, but if you say, I have this issue...I've used this, but need a better alternative, they will often help. Good luck!
July 8, 2007
0

found this helpful
Tea tree oil seems to work great for alot of my clients with psoriasis in the salon. I would start off using a the shampoo and conditioner once a day for a week and cut back to once a week (it can become a little drying to the hair shaft).
If that doesn't seem to do the trick go for something a little stronger like a tea tree hair and scalp treatment. Most salons will give you a 30 day warranty to try out the product, unlike drug stores. That way if you don't like it, you can always return it.
By Jacque (Guest Post)
November 5, 2007
0

found this helpful
Hot water! If that worked, my psoriasis would be gone. Try Denorex. It feels good and is great on the hair.
Read More Answers