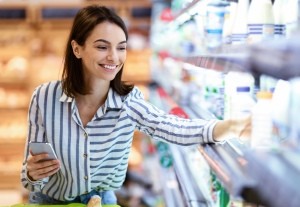 In addition to coupons sent by mail or in newspapers, many stores have their own system for digital savings too. This is a great way to save money at the checkout. It encourages customers to be "loyal" to that store and allows the store to send you specific promotions based on your shopping history.
In the recent past, it seemed that every store had a "rewards" card for you to put in your wallet or on your keychain. These have been mostly converted to just being linked to your telephone number and can be accessed on your smartphone. Many allow you to scan digital coupons in the store and then select them in their app. I have used these systems at my local Fred Meyer (Kroger) and Albertson's/Safeway stores, as well as Petsmart, JoAnn's and Walgreen's.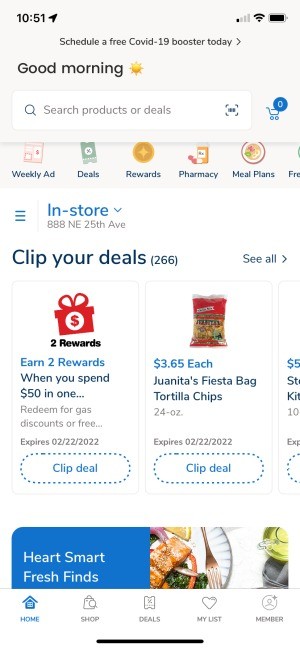 Albertson's is the store nearest my house and generally has great prices on groceries. Their system is called "Albertsons for U". It allows you to look through the deals and make a list at home prior to getting to the store. This can save you money and time by avoiding impulse buys or having to price shop at the store. If I haven't made my list yet, I take a few minutes to create one in my car before I enter the store.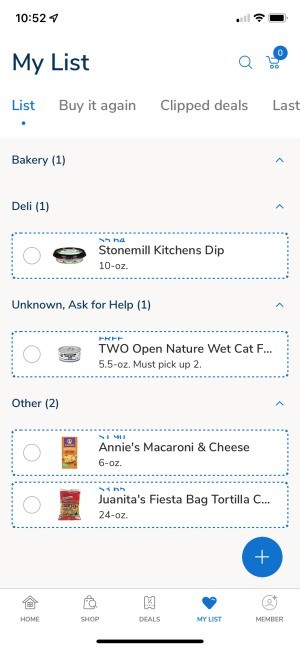 The store also displays digital coupons and deals posted near the products so you can scan them in with your phone. It's much easier than tracking down the deal in the app when you are in a hurry. Anything scanned gets automatically added to the list. You then can check off the items as you find them. This step is necessary in order to use the coupon for the discount.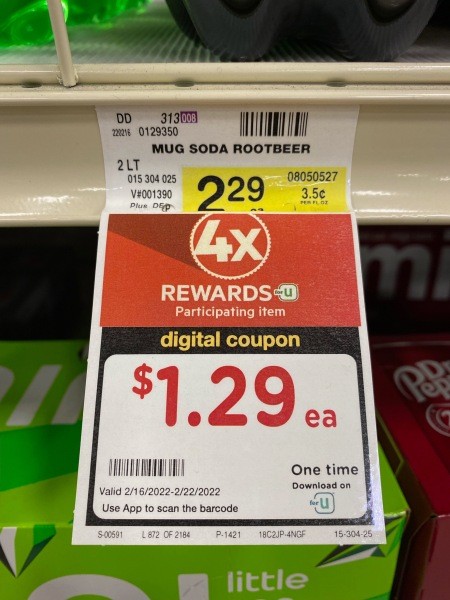 You also earn rewards for each shopping trip. They are calculated by what you spend, with certain items multiplying the points. You can redeem them for free products or a discount on your total bill. There is a separate gas rewards that will save you money at the pump, which is very handy too. These rewards usually expire at the end of the month so it is important to use them so you don't lose them. The app will alert you if something is about to expire and I also receive emails from them too.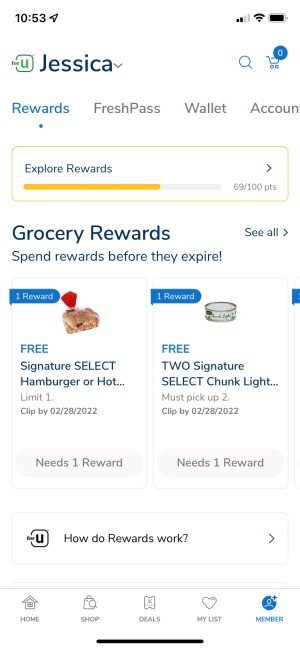 Another savings app that is commonly used for smaller stores is called Fivestars. You sign up and then use your phone number to receive the discount. It's a great way to save at the salon, the pet groomer or other services or purchases. And pay attention to your receipts as they often have coupons, promotions or survey links printed on them.
I also shop at Costco regularly. Their system is different as they don't use physical coupons anymore. As you need to have a membership card to enter the store, all members are automatically given any discount or coupon that might be available. I receive a flyer in the mail regularly that advertises their current discounts and deals to help me plan.
If you are an Executive Member, you also receive 2% back on your purchases. This can really add up, especially if you are making big purchases. Costco sends out the rewards yearly and can be used for purchases or you can be given cash directly at the store. They used to send a physical check but now email it to you instead. I just got mine and I earned over $200 this year, mostly due to an online purchase for vinyl flooring. As their prices are already usually great, this feels like free money.
Be sure to watch for discount programs that are advertised at your own local stores and start saving today. If you have any digital coupon or reward programs that you enjoy using, please share them with too.