Using a Bicycle
Solutions
Share on ThriftyFunThis page contains the following solutions. Have something to add? Please share your solution!
If you're tired of high gas prices and taking your car to the shop every time it breaks down Or you are tired of high insurance prices. Or if you are concerned about the Gulf Oil Spill and global warming. My solution is get a bicycle. Like anything else you purchase, do your research.
If you're looking for a standard they sell them at any big box store Wal-Mart, Miejer, Kmart, or Target every day. By standard I mean the road, mountain, and beach cruiser bikes you see on the streets.
If you are looking for comfort then recumbent bikes and trikes are the way to go. I own and ride an EZ 3 SX tricycle. Every time I let someone ride it around the parking lot or even just sit on it, they compliment me on how much more comfortable it is compared to a standard.
If you want to go camping with your bike, be it a standard or a recumbent, get a kid hauler. You can find them anywhere like the standard or the recumbent bikes. Put your camping gear in it and take off. You won't need the added worry of where to park your RV or travel trailer. You can just pull into a site and unload everything.
Ride safe! Wear a helmet, use turn signals, and a head light and tail light are almost a must for riding either on the road or the bike trail.
By bentcrazy39 from Springfield, OH
What I have done for years is be car free. I have been riding my recumbent tricycle almost everywhere I go. That is, unless it rains.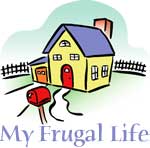 Then I either stay home or, if I'm out and see someone who works in a gas station, I ask them for one of their large 50 gallon trash bags and that becomes a poor man's poncho.
Like I said, I ride my recumbent trike every or almost everywhere. I've been as close as Buck Creek State Park and as far as Loveland, Ohio. For years what I've done is if I can, I pack my lunch for a small picnic on the bike path or go to the Buck Creek State Park and sit and eat, then come home. For hot (and I do mean HOT) weather, put some water in a soda bottle if you have them and freeze them. Put them in either a backpack or, if you have a water bottle cage, put one in the cage and keep one in the backpack.
What I've also done for years if you are tired of your back hurting from a standard mattress, purchase an air mattress. Just don't let your cat, dog or anyone who may have sharp objects sit on it. Oh and for patching it, use the patch that comes with it. Or buy a patch kit at Wal-Mart.
I've gone to a staycation place for years, not too thrifty but fun. The Greene Trails Cycling Classic: 4 days of nothing but riding your bicycle. If you are a roller blader or skater, you can join us crazy people who like to ride.
By bentcrazy39 from Springfield, OH
Do you have a frugal story to share with the ThriftyFun community? Submit your essay here: http://www.thriftyfun.com/post_myfrugallife.ldml
Here in Washington you have to endure rain for a significant part of the year. That means that outdoor activities tend to require tricks for keeping things at least a little bit dry.
If you have to leave your bicycle parked outside, a grocery bag is a great way to keep the seat dry. Simply put the bag over the seat and tie the handles underneath to secure it.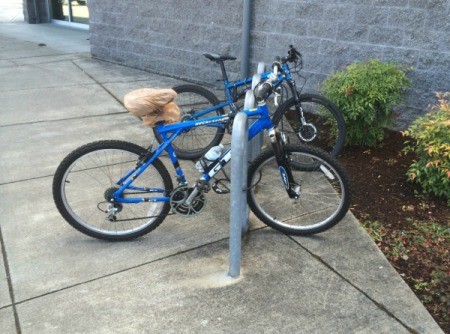 Bicycling glove tip for cold weather: If you bicycle in cold weather, instead of buying the warm bicycling gloves at around $50 per pair, I bought a pair of hunting gloves instead.
Read More...
Whether you ride your bike to work, to school, or to the grocery store, biking is a safe, inexpensive and fun way to get around. It's also good for your waistline and the environment.

Read More...