We do not have a place in our backyard to plant a "regular" garden, but we did have room on our patio deck to do something. I came up with an idea for a small garden using a child's plastic swimming pool. I poked holes all over the bottom for drainage, added fertilizer and soil, and planted tomato and pepper plants. I did the same thing using an old plastic barrel-cut in half lengthwise for basil, cilantro, and radishes.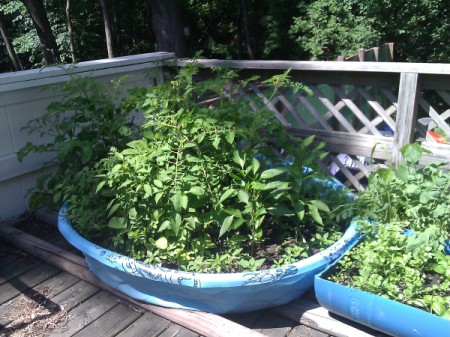 As you can see, all my "garden" products are growing well.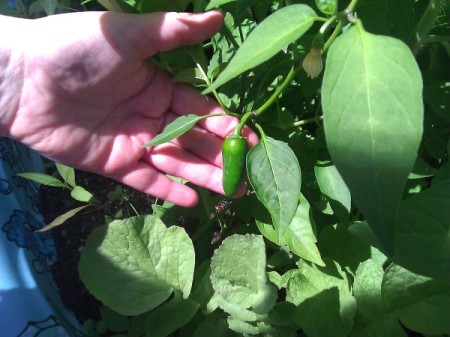 By LisaE from WI
Update: We have had extreme heat the last week, and I wanted to show how much my tomatoes, green peppers, and herbs have grown and that using a plastic pool really does work for those with limited backyard space. I just took these pictures.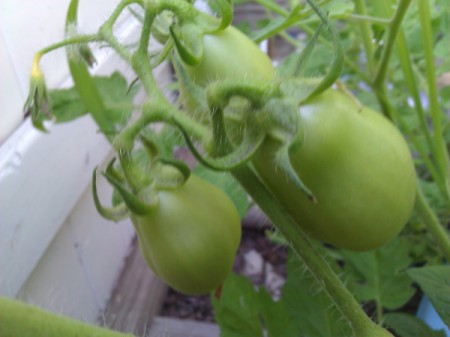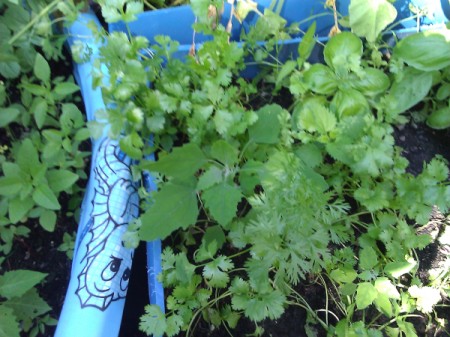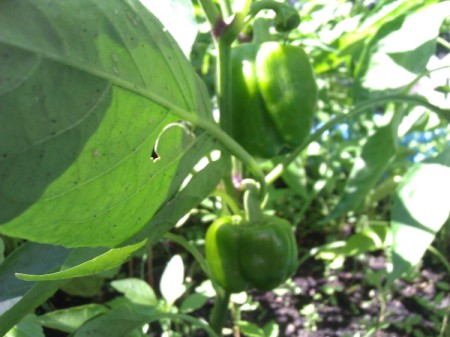 Comments
July 19, 2011
1

found this helpful
Top Comment
What a great idea! Looking at the pictures this idea does work well as everything seems to be growing nicely.
July 26, 2011
0

found this helpful
Top Comment
Excellent idea and the crops look good. I actually use 8 inch blocks along my fence. I line the inner space with newspaper and dried leaves similar to using a flower pot.
For vines like cucumber it is excellent as I only have to use a bread tie or a string to attach them periodically to the fence.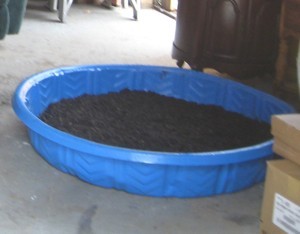 I do not have the money to go buy the small trays to start seedlings. So, we had a little kid swimming pool we would use to remove the fish from the pond to clean it. I put two bags of top soil in it. In two sections, one side I have tomato plants and the other I have marigolds seeds I saved and dried from last year when they sprout and I transplant them.
I am going to pie it off and start more than just two things I am seeing how good this works.
By Laura Lynn Jump from Ocala, Florida
Comments
March 22, 2010
0

found this helpful
Top Comment
This is a wonderful idea. You might also add a tablespoon or two of compost around each plant as it grows.
I've read this idea before and it seems like a wonderful idea. That person put a clear plastic tarp with air holes poked in over the top of the pool, the first couple of weeks securing it with a rope type tie around sides or tucking it under pool and may have poked a couple of drain holes in bottom too. The idea was to keep it warm enough to sprout the seeds, but at same time plants grew up from beginning used to outdoor temperature therefore no need to harden off plants.