I have had this terra cotta strawberry pot for years. I have often planted strawberries, although I can't keep the slugs from eating them. My friend had a similar pot with succulents. It looks more beautiful every year and I was tempted to do the same, but I decided I would rather have herbs.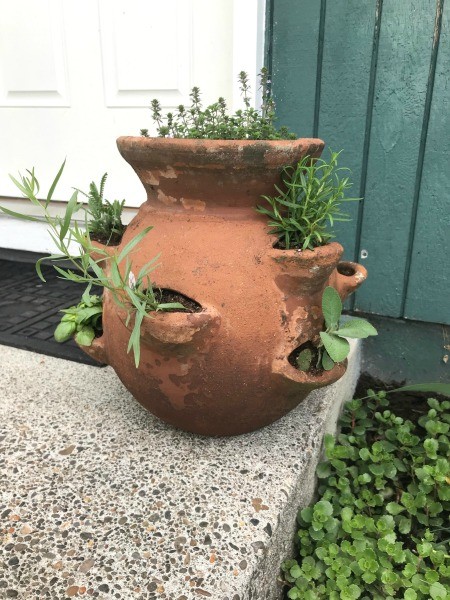 I bought several herbs at my local garden store and filled up each pocket with a different one. I planted thyme in the top so it can spread out. I also have 3 kinds of lavender, rosemary, sage, parsley, basil, and tarragon. I still need one more for the final pocket. I'm worried about the basil as I think it will be too dried out. If it doesn't make it, I'll replace it with something hardier.
I think it looks beautiful on my front doorstep. I'm particularly fond of how the thyme is currently in bloom.