December 18, 2016
0

found this helpful
Antique and vintage items are only worth what people are prepared to pay. Your best bet is to see if anyone is selling, or even better, has sold, anything similar on Ebay. Your books are not really that old. I have antique books, including books that are about 200 years old that are no more valuable than any modern second hand book. It is possible that you may be lucky enough to have a rare book in your hands, but sadly unlikely. You need to go see a real expert in person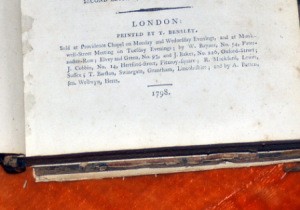 December 21, 2016
0

found this helpful
Those books are not old enough to have any great value. With the internet, info is so easy to get on any topic, which makes encyclopedias outdated and not worth much. Except maybe to someone who doesn't have access to the internet. Even so, the books have outdated info for the most part.
December 24, 2016
0

found this helpful
Many people have old books they think are valuable and would like to sell. Most old dictionaries, references etc., have very little value, a few dollars at most. Encyclopedias dated after 1923 are essentially worthless but crafters may be interested for the old pictures. Goodwill, Salvation Army, etc., receive donations of tons of old encyclopedias, dictionaries and reference books but send them to recycling centers or dumps as they cannot use or sell them.
You can check online for old book collectors, on EBay, Craigs List and other retail sites for possibilities. Everything is now online and updated constantly so old books are just that-old.
December 26, 2016
0

found this helpful
Most encyclopedias have very little value - even really old volumes so most likely yours would be of insignificant value.
You may be able to find some information on eBay even old sets are very hard to sell and a single volume even more so.
You can research with Google and eBay and you may be lucky enough to have a jewel - wouldn't that be nice??
December 28, 2016
0

found this helpful
Www.worthpoint.com has
a free trial. It helps find values for many categories of items.