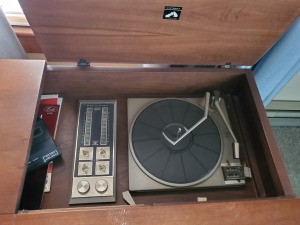 I recently bought a house full of antiques. One such piece is a RCA Victor Model vjt31w. It is in almost pristine condition with only a couple very minor blemishes on the wood that look like they can be polished out. We plugged it in and put one of the records on the table and it plays with beautiful sound. It looks like all features are intact and functioning.
I do not need it and would prefer to sell it and use the money towards repairs to the home or mortgage. I already have a potential buyer, but have absolutely no clue of a reasonable price to ask.
Can someone give me some advice? Thank you!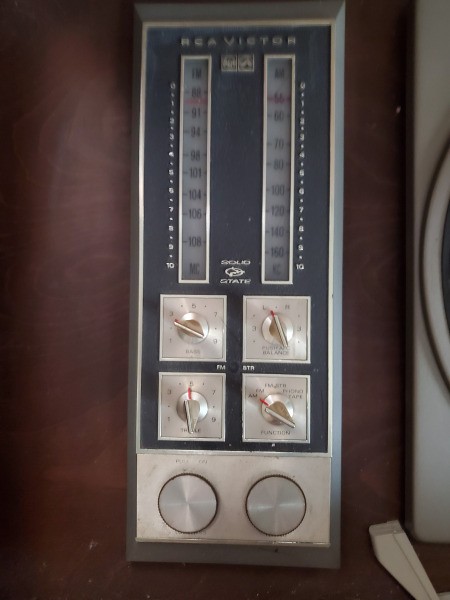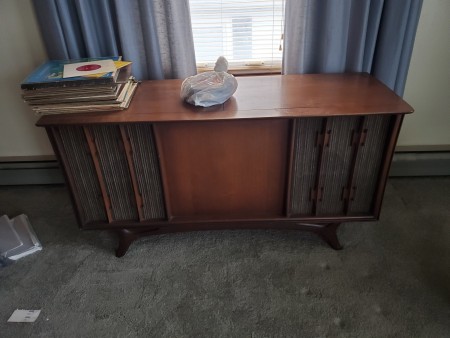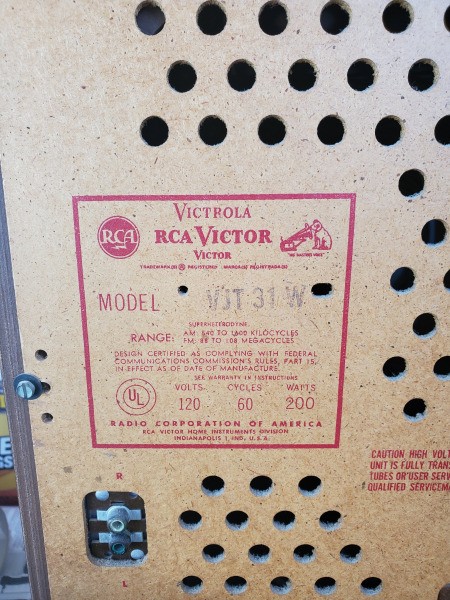 Answers

poehere
Bronze Post Medal for All Time! 105 Posts
November 4, 2019
1

found this helpful
Best Answer
I did fine one on eBay that was listed for $399 and another one that was listed for $257. However, both of them are not the exact model as the ones you are showing us.
I would say from the prices I have seen you should be able to get around $200 to $275 for yours.

Pghgirl40
Bronze Feedback Medal for All Time! 196 Feedbacks
November 5, 2019
1

found this helpful
Best Answer
Your exact model sold on eBay (not asking but SOLD) for 299.95 + freight shipping, which I imagine was quite expensive. That would be a baseline national average/
The challenge is selling these is different in different markets. If there are a lot of them being sold, and little demand, it drives the value down. Where I am you can see 2-3 a weekend if you go to estate sales, so the values are lower than in some places where one shows up for sale every year or so.
You can always start high and take best offer. Buyers are looking for a variety of things when they buy these and sometimes any damage to the wood can lower value, if they see there are replacement parts, that can lower value, etc.
In some markets people take them apart and sell the stereo equipment for the higher value and the wood case for a few bucks because they have different audiences--there are audiophiles who want the stereo and not the cabinet and future artists who want the cabinet but not the stereo.
It gives you lots of options for figuring out what your market will bear.

Judy
Gold Post Medal for All Time! 677 Posts
November 4, 2019
1

found this helpful
From what I have seen on eBay, it is worth in the $225 range.

July 26, 2021
0

found this helpful
If i knew you had one for sale I'd offer you a price. My mom had one and she wore it out. I still have the 45rpm adapter that went to it. I like the fact that console stereos used to come out each year like a car make and model.
They are so beautiful in looks and if you find the right one, sound amazing.

February 17, 2022
0

found this helpful
I know this is a very long shot but would you still happen to have this??

February 27, 2022
0

found this helpful
I have one it s model # RCA VHT 29 e

April 27, 2022
0

found this helpful
Kathy I have one thats the exact same model. I have it in my store for sale in NC.
Answer

this Question