My husband and I are wanting to go to Virginia for a vacation. Can anyone tell me the best places to visit while I am there? We will be driving from TN and will have a week off work. This will be our first visit.
Thanks.
Glo781 from TN
Answers

March 21, 2006
0

found this helpful
Best Answer
Hi Glo, Williamsburg is a nice place to visit. You have tons of shopping, dining, history, and entertainment, & Busch Gardens
By Karen (Guest Post)
March 22, 2006
0

found this helpful
Best Answer
Natural Bridge. It's beautiful! They have Caverns, a Wax Museum and a Monster Museum. Here's their website: www.naturalbridgeva.com/
Enjoy!
By sissy (Guest Post)
March 22, 2006
0

found this helpful
Best Answer
Hey I live in Virginia And if you have time check out Mabry Mill in Patrick County it's on the blue ridge parkway. We also have the Wood Brothers Racing Team Museum in Patrick. Check out
www.patrickchamber.com

March 22, 2006
0

found this helpful
Best Answer
There is some nice historical attractions in VA....Monticello is Jefferson's home in Charlottesville, I believe then Fredricksburg, Williamsburg, York Town, I believe that Great Wolf Lodge has opened a waterpark resort in Williamsburg. The Blue Ridge Mountains and Shenendoah park are nice for site-seeing. We haven't been since the 80's but had a very good time then and there's beautiful scenery, lots of history. It just depends on where at in the state you are planning to go. Look for info online.
By Kim (Guest Post)
March 23, 2006
0

found this helpful
Best Answer
Hi. My family just recently moved from Richmond, Va after living there for 16 years. I agree with some of the other comments. Abingdon is a great historical town and is on 81. I would go to Charlottesville and see Montecello and The Universityof Virginia.
The grounds of UVA are beautiful. Also, Williamsburg is wonderful. There many worthwhile attractions to visit. Hope you have fun.

April 1, 2006
0

found this helpful
Best Answer
Hi! We live in VA an If you're coming up I81, Staunton has a Frontier Museum. It is a restored farm as it was in pioneer days. Also there is New Market, it has a lot of Civil War stuff. the battle re-enactment is May 20, so if you are here then, that might be interesting. There is also Luray Caverns and Skyline Drive. The Massanutten Ski resort has just opened a water park. There's lots of stuff in VA that you will probably notice on the interstate.
Answer

this Question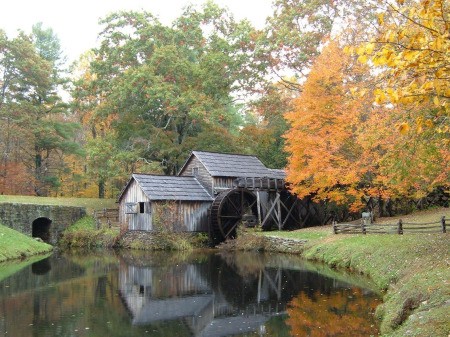 Photo Description
I took this photo on 10-24-07. It was a rainy day and it has turned out to be the best shot I have gotten of this beautiful place. I think it's due to it being a cloudy day.
Mabry Mill is a fun place to visit and they also have a restaurant located there. The address is 266 Mabry Mill Rd SE, Meadows of Dan, Va.
When I get in the fall mood, I set this photo on my computer for a desktop background. I enjoy looking at it and I hope you do too.
Photo Location
Blue Ridge Parkway in Virginia.
Read More

Comments

Recently a friend invited me to Bluntsville, VA. This was 100 years ago a beautiful ore mining and plantation area. It is now abandoned with old homes, plantations and acres of untouched forest. I took some photos of the old plantations, and deer that were so innocent they would just stand and look as you pass by.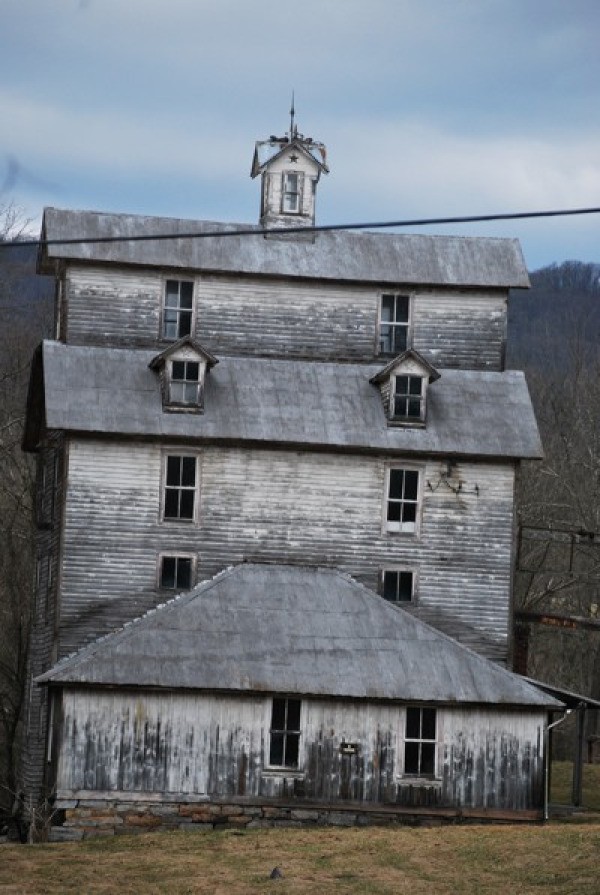 By Judy from Hudson, NC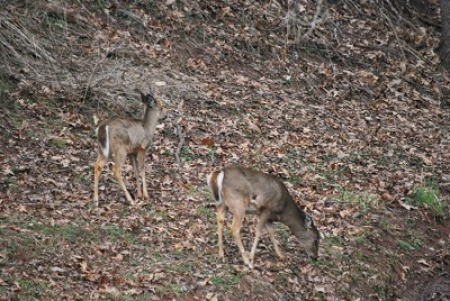 Read More

Comments