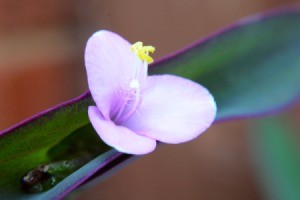 To everyone that suffers from pain in their hands due to carpal tunnel or arthritis pain, and probably even more. All YOU NEED ARE 1 to 3 leaves of this humble and amazing plant. Rinse and boil them until they turn pink. The water will probable turn green, depending on how many leaves you are boiling. When leaves are pink, pour the water in a bowl and put your hands above the bowl, (Your hands are going to receive the steam, DON'T PUT YOUR HANDS IN THE BOILING WATER. YOU'LL GET BURNED!). When there is no more steam coming out, just throw the water away.
My daughter who has suffered from this pain, went to the doctors. use different kinds of medicines and never got better, was almost crying one day in pain, I got 3 leaves and did it on her. After almost 20 minutes, she told me there was no more pain. I've been thinking about sharing this tip with everyone, but was afraid of not knowing what to say, and look how much I've said right now. This is true. Hope it works as well for many of you that are suffering from this affliction.
Merry Christmas and Happy Holidays to the world. God loves us all big or small, rich or poor. God bless you and remember that he loves you as much as he loves me. You are not alone. Hang in there, have faith.
Source: This tip was given to me by a Chinese lady whose brother in law, from Thailand gave it to her for her husband suffering from Carpal tunnel pain.
By Maria from Sacramento, CA
Comments
Read More

Comments