These pictures are of 2 red-headed (with greyish bodies) lizards that our Grand-Doggie found in north Florida when we were visiting our oldest daughter recently. When Sadie Belle finds something she is not familiar with, she will not hush until you go to see what it is she's found.
We believe the lizards were "courting", so they were easy to catch together long enough to take several photographs before we set them free to go on their "merry way." They had lovely sleek bodies which almost looked like scales, but were not scales at all. Pretty and shiny, and most definitely red-heads.
None of us had ever seen this type of lizard before. They are very interesting.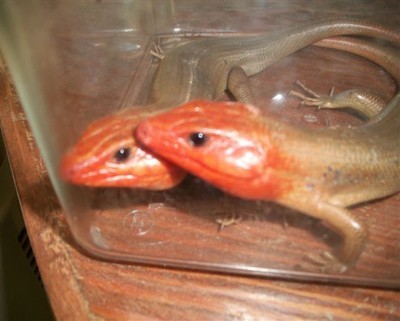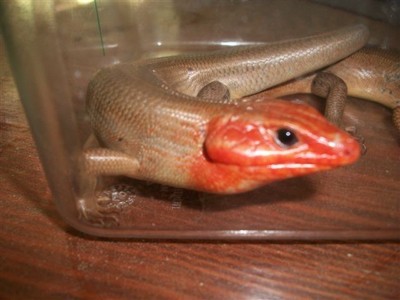 By Julia
Editor's Note: If anyone can identify these lizards, please let us know in the feedback.