How to Make a Yarn Octopus Doll
Solutions
Share on ThriftyFunThis page contains the following solutions. Have something to add? Please share your solution!

Create a fun, easy, cheap yarn doll in no time!
Total Time: 10 minutes
Yield: 1 Doll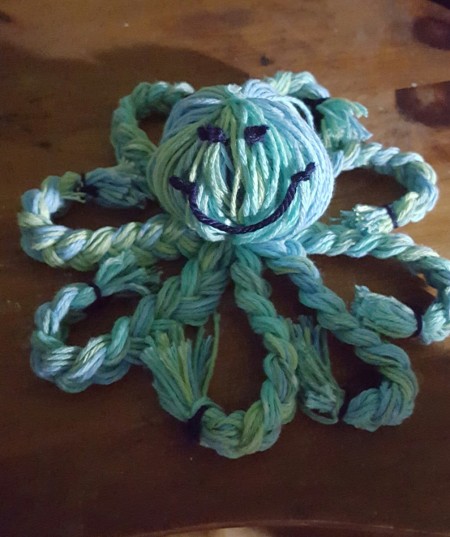 Supplies:
1 yarn spool
scissors
Optional: google eyes and felt scraps
Steps:
Wrap yarn into a large circle loop. The more yarn that is used in the loop will create thicker legs for the octopus. Also, the larger the loop, the larger the overall size of the doll.
Tie a string through the top of the loop and tie a knot. Also tie a string around the neck to create the head.
Cut the bottom of the yarn loop to free the strings.
Equally divide the strings until eight sections.
Braid each of the eight sections to create legs. Enjoy!
Optional: Add a face with googly eyes and a felt smile.
Read More Comments
I have been trying to make handmade toys for my 9 month old son. So I was thinking of felt plush toys, but I found out something easier and I don't have to be knitting and sewing the materials together.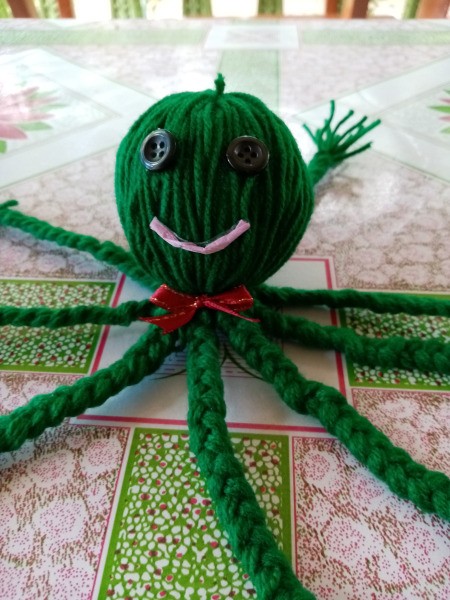 Supplies:
yarn
piece of paper or used magazine page
large book
scissors
buttons
hot glue or double sided tape
ribbonettes (optional)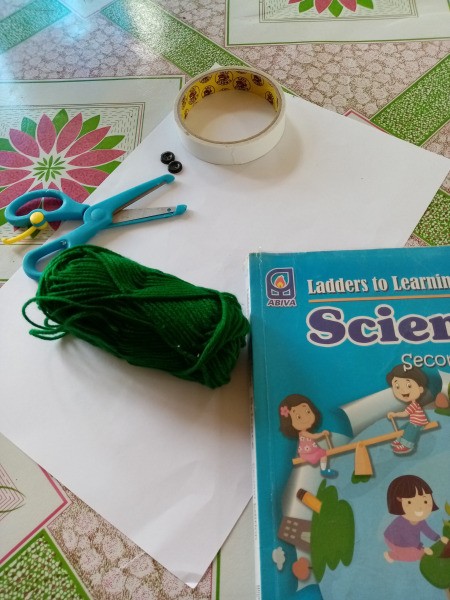 Steps:
Wrap the yarn around the book in vertical position.
Make a very thick layer.
Tie the center of the whole thick roll of yarn very tightly.
Remove the roll from the book.
Cut the bottom parallel to the tie. See photo.
Take a piece of paper and crumple it to form a ball.
Place it under the tied portion.
Cover the whole paper ball with yarn.
Tie the bottom of the ball to secure it inside. Make sure it's completely covered with yarn. This will be the head.
Divide the untied portion of the yarn into 8 sections to make tentacles.
Now take one part and tie in braids. Secure the tips.
Do the same with the other 7 parts.
Take two small buttons and glue onto the head. See note below.
Cut a different color of yarn about one inch and then form a smile on its face. Glue in place.
Tie a bow under the head.
Caution: Be careful with the buttons. Remove them if you wish to hand the stuff to babies. Buttons are choking hazard so as much as possible just tie the toy on crib rattle stands for them to look at. At least they will not be putting it on their mouths.
Read More Comments
Advertisement