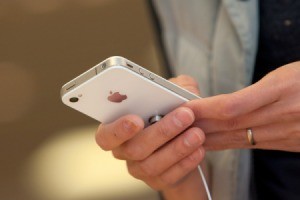 My husband and I were both regularly missing important calls on our iPhone. The phone would not ring or buzz but would go straight to voicemail. Today, after I realized I missed two calls from my son's school yesterday afternoon, I decided to do a little research for a fix. Otherwise, I was going to drive to the Apple store for a service call!
After reading through all the different reports and obvious suggestions (such as making sure the volume is not muted), I found several reports of people having success with turning off Do Not Disturb. It sounds like one of the updates changed it to on (Green). I had never turned on Do Not Disturb so I hadn't thought to check there. I went into Settings/Do Not Disturb and, sure enough, it was set to Green. If the phone is locked, which I do as a habit, calls will go straight to voicemail. There are other options, such as allowing calls from people on your Favorites list, or putting through a second call from the same number. This made diagnosing the exact problem difficult.
So, if your iPhone is sending calls straight to voicemail, turn off Do Not Disturb. You can tell it is on by the little moon icon next to the time, which you probably never noticed. If this doesn't work, the next step would be a Network Reset or a service call to Apple.
Hope this helps someone. We all need to be able to count on hearing a ring when someone calls.
Do Not Disturb is turned on, so calls go to voicemail
(Moon icon in upper right)
Do Not Disturb is turned off so calls ring as normal
(No moon icon in upper right)