My wife and I purchased a home in Apple Valley, California approximately one year ago. This is located in the mountains and is called the High Desert area.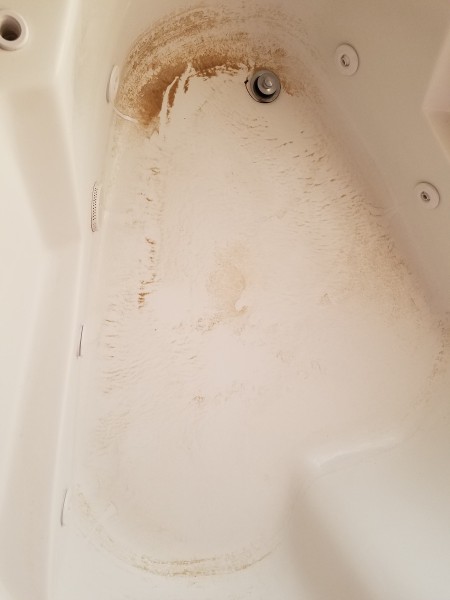 We finally decided to use the jacuzzi bathtub in the master bathroom. I had remembered that prior to using a jacuzzi tub that hasn't been used in a long, it needed to be cleaned.
The first cleaning was with hot water and bleach. We saw black mold as a ring around the tub and a lot of sand at the bottom of the tub after running the jets.
We cleaned it and then ran the jets again with bleach and hot water. We still got black mold and sand again.
I repeated the process, once with cold water and no cleaner, hot water and Pine Sol, hot water only, and then twice with hot water and Calgon.
So far, I am still getting a lot of sand at the bottom of the tub. I checked the other tubs and sinks by running the water and there is no sand.
I am at a loss now. There is no more black mold, but I still have a lot of sand coming out of the jets.
What are my other options?