Organizing Dishes
Solutions
Share on ThriftyFunThis guide contains the following solutions. Have something to add? Please share your solution!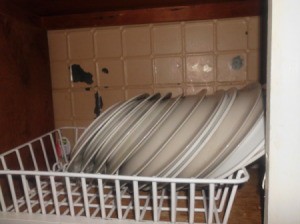 Put a dish drainer in the cupboard to store your plates. This keeps them organized and makes it easier to get one.
By coville123 from Brockville, Ontario
We live in a manufactured home without much cupboard space. My solution for organizing my dishes is to make them part of the decorations. Our round oak table takes up most of the dining room area so there is no room for a china cabinet.
I hung decorative plate racks on the walls and keep my every day dishes on them. They are part of my decorations. It makes table setting easy as I just reach over and pick my dishes off the wall. My china cups and tea service are on the table. I have the cups on a rack or tower. I am always prepared for company this way.
By Leila B. from Brookings, OR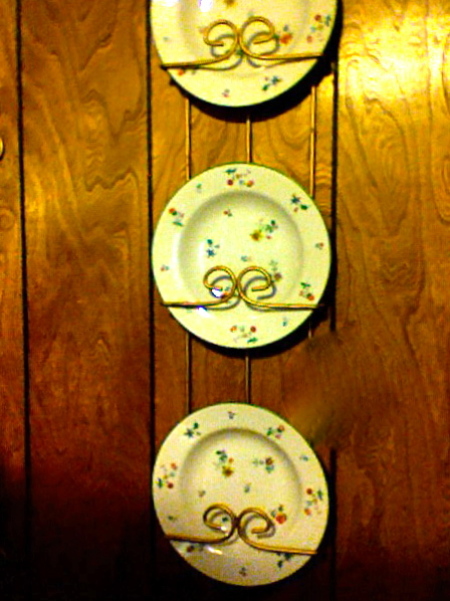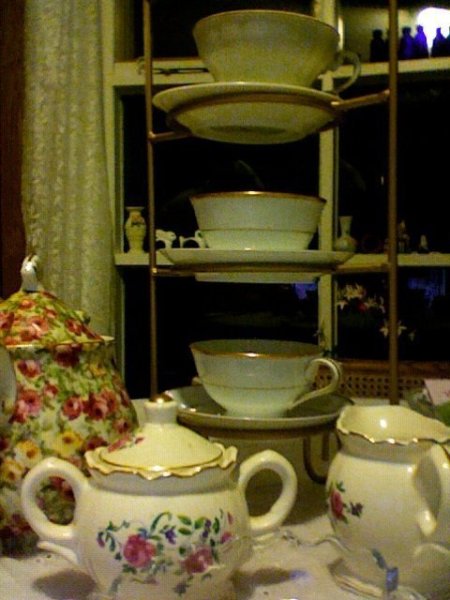 Whenever you find yourself cooking meals that require lots of advance preparation, try this. Put wooden skewers across the dishes so you can stack them. If you put skewers on top of a 9 x 13 inch baking pan, you can then stack a smaller baking dish on top. Using another couple of skewers, you can stack a dinner plate on top of that. This is helpful for small spaces.
By Ron from Cortez, CO
After I wash all my pots and dishes that I don't use very often, I put them into polythene bags and seal them with ties. Then when I need them, I don't have to re-wash them before use.
Read More...
I recently expanded my kitchen and use vertical racks for storing my dishes. It uses less space, and I don't need to lift my dishes. I just pull out what I need, and dishes are so easy to put away.
Read More...
We don't use the dishwasher that came with our house because it uses 9-16 gallons of water per wash and runs for hours! I can wash dishes by hand in 2-3 gallons of water. . .
Read More...
I live in super-tight quarters, so I'm always looking for "space saving" ideas! To add extra shelf space to your kitchen cupboards, spend $3.99 and buy several of those 5 inch high stacking wire shelves at your local variety, liquidation or discount store.
Read More...
I felt that my dish storage space was not being used effectively, so I purchased some inexpensive wire racks at Ross. They turned out to be about half the height of my current dish shelves, and therefore doubled the space.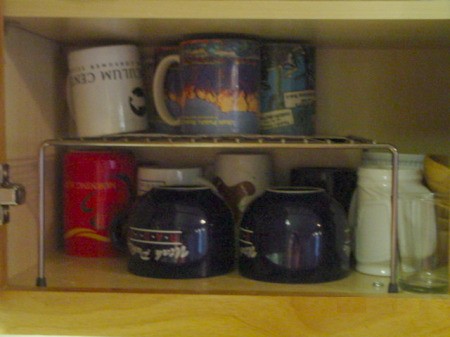 Read More...
Related Content