This page contains advice, tips and information about organizing the kitchen.
Browse
Featured
Videos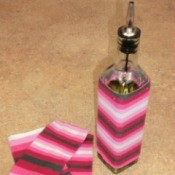 Making an Oil Bottle CoverThis video shows you the simple steps to making an oil bottle cover.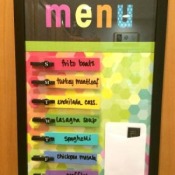 Dinner Menu Board and Meal BasketsNeed a way to help your family keep track of weekly meal plans? Check out this helpful and colorful menu board. Learn about it in this short video.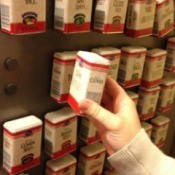 Organizing Spice TinsWatch the video to discover a simple way to organize your spice tins.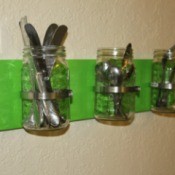 Canning Jar Utensil HolderThis wall mounted utensil holder is great to use in small kitchens or if you need to free up some drawer space.


Recent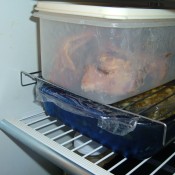 Small Oven Racks for Refrigerator OrganizingI don't remember where I saw this tip but it sure did come in handy this holiday with all the cooking that I did. I placed a small oven rack on top of the Pyrex dish in the refrigerator so I could stack something on top of it. The rack is strong and can hold weight.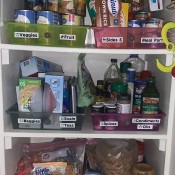 Organize Food Pantry With Craft DrawersSeveral years ago, I purchased a craft cart with tons of drawers, for additional storage. The cart itself started being too flimsy to use, but the drawers were in perfect condition. I decided I'd try to use them to organize my pantry, and I love the outcome! I labeled each drawer using my label maker and tried to sporadically place the different colors on the shelves.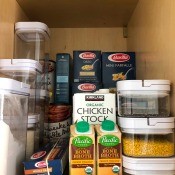 Keeping Track Of What Is In Your PantryThis weekend, I took time to organize some of my cabinets. I had over 6 items that were expired as far back as May 2020. I tend to lose track of the items in the cabinets because I would stack new items in front versus grabbing from the back because it's hard to reach without a step stool.


Questions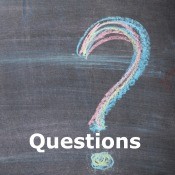 Organizing Your Pantry?I am dying to know how all of you with those beautiful pantries that have a container for every item keep your back up items? What do you do when you purchase more of an additional item?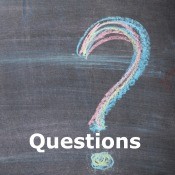 Plastic Lid Storage Dilemma?I have a very small kitchen about 5x6. I have absolutely no place to put my plastic lids. I don't have room for a file cabinet; I barely have room to walk around. Please help me with any suggestions you might have.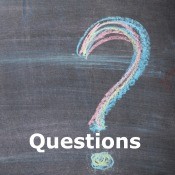 Storage Ideas for a Small Kitchen?I am moving to a new place and unfortunately the kitchen has little storage space, no kitchen cabinets and little counter space. Does anyone have solutions or ideas for what to do in place of cabinets or how to go about putting in some?Thanks so much.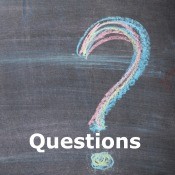 Finding Free Printable Spice Labels?Does anyone know of a site that has free printable spice labels that will fit on address labels? The size is like Avery 8160. Thanks!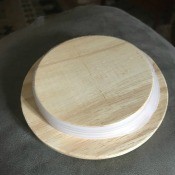 Replacement Canister Lids?I have canisters with wooden lids. The lids have a silicon seal/ring that are worn out and no longer have a tight fit. The size of the lid that fits into the jar is 3 1/4 inches. I have yet to find any similar to mine. Any suggestions?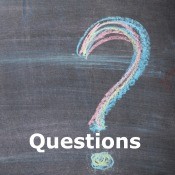 Storing Kitchen Appliances?My kitchen is very tiny and has very small cupboards. I don't know how to store so many appliances.


Published by ThriftyFun.
© 1997-2022 by Cumuli, Inc. All Rights Reserved.
https://www.thriftyfun.com/tf/Organizing/Kitchen/index.html