There are a lot of cool ideas right now about putting your spices on a magnetic board, cookie sheet or the fridge. But they are pretty spendy. So, armed with some all purpose glue, magnetic strips, felt pen and 2/1.00 tins from the Dollar Tree, I went to town.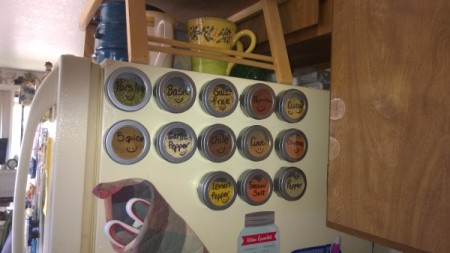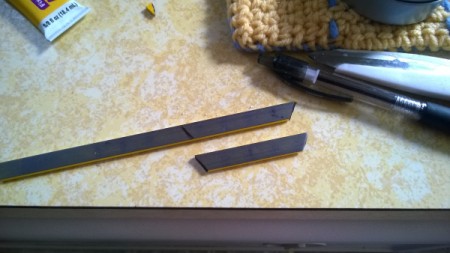 I cut the strips to fit the backs of the tins, which were magnetic but not strong. I glued them on and weighed them down to let them dry overnight. This is important.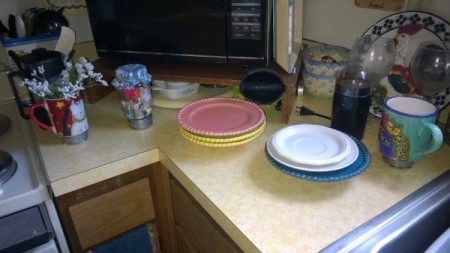 I used strips I got from Amazon but I thought they were magnetic on the tops but they were just on the bottom. So, I trimmed them to have a strip on the top, bottom, and middle of the back of the tin. The shot you see here is what I did with the little "odd" pieces left over when I ran out of enough of the strips to make 3 on the back of them all.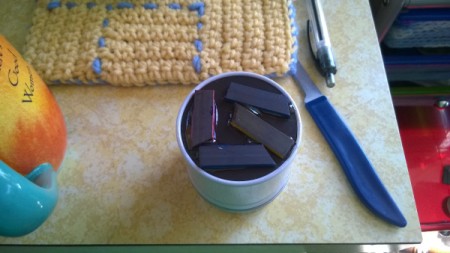 Then, I trimmed what I accidentally let overhang, filled and labeled them with my marker. There are labels online that you can print but, sadly, I didn't have any adhesive paper so I just did my own printing. Filled, labeled, displayed and they are done.
Important: These are cheap little containers. They will keep your spices in but if you grab and pull by the caps, they probably won't. Get used to grabbing by the space just below the cap and you will win the day.
NJOY!