As part of setting goals for this year, next on my list is to tackle getting my rewards and rewards cards in some kind of shape. I don't like spending money and I sure hate missing opportunities for getting something free.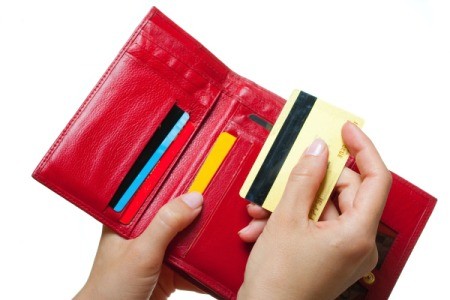 First, I collected all my rewards cards. I checked the balances on each one. Most of the programs will have a record of the last time the card was used. I happened to have a lot of cards. The cards I use the most, I put in the front of my wallet. The others go in the back. I have cards from different states where family lives. I can also request a new card, if needed. Some of the cards become pretty worn. The reward cards I like the best are the ones connected to my credit cards. It makes it easier to keep track of my rewards.
To help me further in my quest, I have download a program called Key Ring. I found out about this program on a morning talk show and thought I would give it a try. The program works on your phone or any Android device. Besides its awesome features, what I like the most is not receiving annoying emails and requests from Key Ring.
Key Ring has a very simple program and is user friendly. You just scan your card's bar code and attach it to the vast database of stores and businesses. If your card does not have a bar code, you can take a picture of the front and back of your card. This helps with identifying the card in your smart phone, when you need to use it. While Key Ring is an awesome program, it is best to keep your cards handy. Sometimes the bar codes do not work.
Key Ring has other features which makes it one of the coolest apps out there.
Ads from stores in your area you can access
You can make a shopping list and share that list via email.
You can load coupons based on your location. You can also set a reminder to yourself before this coupon expires, add it to your shopping list or share this coupon with Twitter or FB or email.
The program will also search out loadable promotions.
It has a location finder and map for the store nearest you whenever you pull up one of your cards .If you move the indicator on the map, it will bring up coupons for other business near by. I found coupons for brake services.
This along with other apps, keeps me on track, saving money and more organized. Click on the link below to learn more about this awesome app.