Parenting Tips for College Age Children
Solutions
Share on ThriftyFunThis guide contains the following solutions. Have something to add? Please share your solution!
My daughter is away at college and she loves to get mail. Whenever I send her a card I like to enclose a little surprise, something that will fit inside a card like a bookmark, flat decorative magnet, stickers, shampoo samples, etc.
Lately I have been sending coupons for the foods she likes, makeup she uses and cleaning supplies. She called me last week all excited and said, "Mom, guess what? I saved $13 at the store because they were taking double coupons." She is now becoming a thrifty person like her mom.
By Luv to cook from NC
My niece is about to leave for college. In addition to the normal stuff a college bound student requires, I prepared a mini "college survival" kit, all packed within a small tupperware like container
Contents:
Flashlight (LED) with spare alkaline batteries
Chemical light sticks (2)
3 juice boxes (comfort drinks - she likes apple juice)
8 snack bars (granola like, but with flavor)
Space blanket
Rain poncho
Assorted bandages
Antibiotic (Neosporin)
She will be instructed that this is for "emergencies only". The LED flashlight runs for an incredibly long time. The chemical light sticks (snap to activate) will light up a dorm room overnight. The juice boxes and snack bars will need to be rotated out every year. Hopefully she won't need to use any of this, but she can have some peace of mind knowing that it's there if her dorm is without power during the winter.
By Brian from Litchfield, NH
Sending our oldest away to college was going to be difficult enough as she selected a college 4.5 hours away and would be leaving her 10 year old sister behind. To make it more challenging, my job had just been reduced to part time hours so paying for college was an additional concern all of the sudden. In order to provide some basic DORM ROOM necessities, I began collecting items last September to present to her upon graduation from High school.
First I selected a HIGH quality LARGE laundry basket (I wrote her last name on bottom with a black sharpie).
I began by scouring the drawers and closets at home for unused items, purchasing from the dollar store or outlet malls and began redeeming FREE offers from some of the websites that give free samples and redeemed the FREE with purchase gifts when ordering office supplies. I've included most of the following items:
Kitchen Items:
coffee mug-both regular (microwave safe) and insulated
immersion heater
mini-coffee pot
food storage containers
pizza "sleeves"*
can opener
spatula
measuring spoons
chip clips
dish towel and pot holder
salt and pepper grinders
*disposable plastic pizza slice shaped bags which store an individual piece of pizza
Cleaning Items:
dust mit
dust buster
wipes
comet
toilet brush set
dish scrubber
MR clean magic eraser
free samples of laundry detergent
stain remover stick
ice scraper
Office Supplies:
paper clips
magnets
push pins
pencils
pens
desk blotter
mouse pad
portfolio
wipe off board
sticky tac
post it notes
CD's
extension cord
desk lamp
Closet/Storage:
over the door hangers
sweater hangers
shoe rack
air freshener
lingerie bags
monogrammed towel set
First Aid Kit
band-aids
Neosporin
pain reliever
Inspirational Items
puzzle book
book mark
picture frames
blank greeting cards/stamps
umbrella
sewing kit
personal hygiene items (tampons, nail clippers, lint brush)
I plan on adding food items such as Easy Mac, Ramen noodles, canned soups, etc.
I will add a roll of quarters too and probably a certificate to a fast food restaurant in the area. Then I'll wrap with cellophane purchased after Easter and top with a big bow. Purchasing the items a little bit at a time has been FUN. I made a list and only bought when on sale so it was like a scavenger hunt. This spread out the economic impact of the gift.
This gift is practical and can be personalized to each recipient. I have given them in the past and they have always been a hit with any teen. You can use any item as your "gift box" if a laundry basket is too expensive or large to fill.
By Diana from Prospect, KY
Some of my daughters' friends ran up huge debts at university. Their parents had said "We will pay your college bills". This sounds practical, but the students had carelessly charged everything to their college accounts, thinking that it did not matter, parents would pay.
Read More...
A few tips as your student goes away to college. Send an umbrella. They may never have used one in high school, but they will to walk all the way across campus in a downpour.
Read More...
December 9, 2004
0

found this helpful
We have started a tradition for our children when they go off to college. Each time my daughter comes home for a break from school, she is met with a single red rose.
Just a reminder of how much we love her! Many times roses are only $1 each so this is also not expensive! By Robin
Read More...
March 18, 2016
0

found this helpful
This is a guide about setting a curfew for college age children. College students still living at home are still a subject of worry for their parents.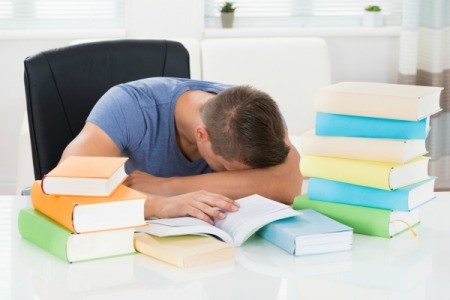 Related Content