July 11, 2008
1

found this helpful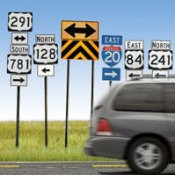 Here are some tips for saving money on Summer travel share by ThriftyFun readers.
Chamber of Commerce
You should always contact the chamber of commerse of the city you're going to visit for coupons for restuarants, resorts, hotels, etc.
By Kwinters
Road Travel Tips
If it's local, or in the U.S. you can usually buy those discount "Entertainment Books". These have saved us half price on many nice hotel rooms, restaurants & other goodies.
If you stay at a hotel over the weekend you can usually get a half-priced room because business people stay there during the weekdays and not on weekends.
Don't forget to get up early enough to eat a Hotel or Motels free breakfast buffet if they offer one as this will save you from buying breakfast and coffee. These are usually just bagels, muffins, donuts, juice, coffee nad milk, but it sure beats paying for it! These usually end at 10 or 11 AM, so be up by the crack of 9:AM. When you check in, be sure to ask if they DO have a free breakfast buffet and if so, what are the hours.
Save money on coffee by making it in your hotel room or bringing your own already made coffee in a thermos or instant coffee and creamer and a plug in water kettle. These kettles also work wonderfully to cook instant foods like Cup-of-Ramen and instant Mac and Cheese.
When traveling by car or train, bring a small cooler filled with pop and water, this will save you from buying water and pop at over a dollar a bottle! And, instead of wasting space in the cooler with ice, open half a dozen water bottles and pour the top 2 inches of water into a cup (to drink later) then put the caps back on and freeze them for your ice to cool your other beverages. Then when the water is at it's slushy & just-right consistency, enjoy that crisp refreshing super-cold drink. Ice cold water, Mmmm, Mmmm GOOD!
Instead of buying your kids little toys at each stopping place along the way. I'd always go to the dollar store and buy around 5 (good traveling) toys for each child and store them in a secret place in the car, then when they holler and beg for or a toy from a store along the way, or complain about being bored, I'd give them one of the $1 store toys. Sometimes, I'd let my then 5 year old son go with me and pick out his own $1 store toys. We'd just stop at the dollar store on the way out of town on the way to our family cabin in the woods (which was really a mobile home on 10 acres).
By Cyinda
Hotel Discounts
We found on a recent trip after checking in to our hotel that certain restaurants in the area gave discounts to the hotel guests. We found those once we were in the room and looked at the in room guide. After that, I asked at check-in, what businesses were involved with the hotel. Our breakfast the next morning (there was not a contintental at the place we stayed) was half price when we showed our room key. We were a late check in the first night and found out after we came back from dinner that we could have had a discount on our meal because we were staying at the hotel. It takes a few more minutes and when the kids are hungry, you want to move fast, but it could have saved us $25 had I checked all the stuff in the room when we checked in at the first hotel we stayed at.
By Carol
State Parks
Look up local state parks. When I was a kid they were boring, but now a lot of them have some really nice features. And if you're going out of town, pack a cooler and eat picnic style intead of having to go through fast food places. If you want that vacation feel but don't have the time or money to go all out, wait till your community or a near by one has some kind of festival. Then rent a room in town with a pool. Go to the little festival then come back swim, hang out, etc.
By Kandi76
May 25, 2004
1

found this helpful
Wal-Mart announced recently their expectations of lower than normal profits due to skyrocketing gas prices. Wal-Mart's core consumers are people in the lower and middle class who often live from paycheck to paycheck. I am not worried about Walmart. They will be fine. But people who are traveling on a budget do have something to worry about.
Normally gas prices spike in the summer but driving still offers an inexpensive alternative to trains, buses and planes. It's still cheaper than buying a ticket to most places, especially if you need to transport a lot of people, but gas prices have reached heights that you may want to re-think your travel plans.
Here are some things to consider and some tips for traveling in the 2 dollar (or more) per gallon era.
Vacation Close to Home: The less you drive the more money you save. Chances are there are a number of attractions in your area and possibly even campgrounds, some of which you have never visited. By considering local recreational activities you can cut the gas cost considerably.
Determine the Fuel Cost: Know how much the gas will cost you on the trip and be sure to bring extra money to pay for higher fuel prices. One problem with fuel prices going up is that everything will generally cost more. For people without a lot of disposable income, that usually means that credit cards get used more than usual. You can prevent that by having a good budget and a clear understanding of how much money you have to spend. Visit http://www.homemoneyhelp.com for help in setting up a budget.
Factor Insane Gas Prices Elsewhere: If you think gas prices are bad at home, wait until you get out on the open road and have to fill up at a gas station in between towns. Keep in mind that the gas price you encounter in your neighborhood could be quite a bit less than what you pay over the course of road trip. So when determining likely gas costs always add at least 10 cents to the cost per gallon to account for variations in gas prices.
Choose Your Car Wisely: Statistics show that most households have numerous cars. If possible, drive the car that gets the best gas mileage.
Plan Your Trip: Make sure that you pick a direct route favoring freeways over surface roads. Plot your trip out on a map and be sure to bring the map. Getting lost is a big waste of gas!
Avoid Rush Hour: When planning your trip, factor in not only traffic in your area but other cities you might be driving through. There is nothing worse than getting stuck in some other city's rush hour traffic. Stop and go traffic uses a lot of gas.
Gas Saving Tips for Road Trips:
Here are some general gas saving tips for travelers:
Maintain a constant speed.
Use overdrive whenever possible.
Check your tire pressure before leaving.
Use the low setting on your AC.
Open windows can actually cause so much drag at high speeds that they make your mileage worse.
Drive the speed limit.
Make sure your car is well maintained.
Don't carry any unnecessary cargo.
Note cheap gas prices at stations as you drive to your destination so that you can go to those gas stations on the way home.