Saving Money on a Cruise
Solutions
Share on ThriftyFunThis page contains the following solutions. Have something to add? Please share your solution!
Kelly Ann Butterbaugh
1

found this helpful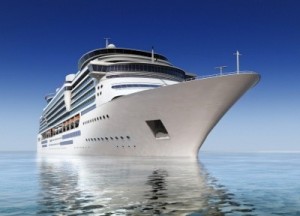 There really is no such thing as an "all-inclusive vacation", because no one could include everything. However, some vacations claim to have everything, and then sneak some charges in the package. Cruise vacations are one of them. Cruises are great family getaways and a chance to see multiple countries in one trip, but while your trip is paid for before you leave, you'll be paying much more by the end of it. Know what to expect so the end of your trip is as pleasant as the beginning.
What's Not Included
Cruises do include many things in their total package price, including all meals and snacks. What they don't include are drinks. Whether you like to visit the bar or your kids just want a soda, you'll be paying top dollar for both. A kid's soda card which allows unlimited sodas or juices will cost $5 a day; an adult card is more like $7.50. Without paying extra, you'll be limited to water, coffee, and a lemonade/fruit punch option all week.
While the advertised cruise states that tipping is not allowed, don't misunderstand. You will be tipping all of your service staff, but it won't be done throughout the week. You'll be billed a per day service gratuity for each passenger on the cruise, and that bill will come at the end of the trip. The average is $10 per day. This fee applies to children as well, requiring children to give a full tip the dining room staff who may or may not have served them depending on their age. At a time, the cruise lines allowed guests to alter these amounts, but the trend is turning towards a flat fee applied to the account with little say from the traveler.
Whether it's the ride from the hotel to the ship, the airport to the ship, or from the ship to shopping in ports of call, you're on your own when it comes to transportation. While in port, you most likely will book an excursion which takes you sightseeing and shopping, but some leave you in town to shop and ask that you pay your own way back to the ship. Take some extra money for cab fares on islands as well as at the airport. Your best bet is to work with a hotel that offers transfers to and from the boat and/or airport; their rates are usually much less if at all.
Required Options
You're not obligated to do anything while cruising. You can sit in your room for eight days if you like. However, most people like to get up and move around the ship. Entertainment is free and fabulous, but there are some things that will cost you extra, all being billed to your account due at the end of the trip.
If you're looking to do anything more than walk off the boat and cross the dock to visit a few shops, you'll have to purchase excursions. Some come in under $30, but most sit around $65-$150. They're once in a lifetime opportunities, and the cruise lines guarantee them to be what they advertise. However, if you want everything paid before you go, budget another $500 for excursions for the entire family and pre-book them online.
On board shopping is hard to resist. You walk past the same shops day after day, and they advertise specials in ways that even a hard core budget shopper can't resist. Jewelry, liquor, and cigarettes are all duty free, meaning there is no tax. They are also sold at nearly 60% of their normal cost. It's a great deal if you've been eying up a new watch or planned to invest in some gemstones. There are reasonably priced luxury items and jewelry on board as well, and you're fooling yourself if you think that you're not going to purchase something.
Bingo, raffles, lottos, slot machines - cruise ships have them all, and they cost. Raffle tickets can be $5 a piece, but bingo cards promising $250-$10,000 for each winner cost $20 each. It's another temptation that's hard to resist, especially if you're feeling a little lucky.
The Bottom Line
The bottom line is that cruises are great vacations, and these unforeseen extras aren't meant to deter anyone from going. However, the only feeling that can top the letdown of an ending vacation is a staggering account bill handed to you upon leaving. Be prepared and know what's yet to come, then sail away and have fun. by Kelly Ann Butterbaugh
Kelly Ann Butterbaugh
0

found this helpful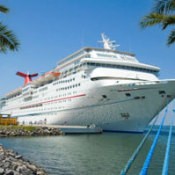 Package vacations are often great deals for families, but there are often costs that aren't advertised in the flyers. While I'm a great fan of cruise vacations, there are a lot of unadvertised costs involved. Those magazine ads that itemize a cruise in comparison to other vacations make a valid point; the cruise package is a good deal for a family in comparison to other vacations. Take advantage of the package, but budget correctly. Here's what's missing.
Gratuities
These aren't really unseen, but we tend to forget about them. Gratuities are included in most onboard charges. Upon boarding the vessel, an account is set up which allows cruisers to purchase drinks and other items without carrying cash. At the end of the cruise the bill for all the fun arrives. While this can be something which easily gets out of hand, the wary cruiser can budget it well or even pay for the purchases with cash and avoid this tallied bill. However, what may not be expected is the gratuity bill. Gratuities fall somewhere around $10 a day per cruiser. A seven day cruise for a family of four can incur a tip bill of $280 which is hefty when unexpected. Check your ticket packet for the gratuity rate of your cruise line.
Shore Excursions
You're not getting the most out of your vacation if you don't take some shore excursions and see the sights. These are fabulous side trips, but they add up quickly. Some are as little as $25, but again, that adds up to $100 for a family of four. If the boat stops at three islands, be prepared to pay $300-$400 for excursions. Exotic trips cost more, but they're worth it. Again, it's all in the preparation. Those brochures show people scuba diving and hiking, but they don't add that into their advertised prices which are the basic room price only.
Transportation
Yes, you're on the boat which is your mode of transportation, but there are others. How will you get from the hotel to the boat? What about transfers from the dock to the airport? Your travel agent or cruise line can assist you with this.
Airline tickets are also a huge part of your costs. Depending upon your departure location, the cost of airfare can often be the most expensive part of the trip for third and fourth person cruisers. For instance, a third person cruiser can cost as little as $208 for a week's cruise while his airfare can cost upwards of $300.
Lastly, even with some shore excursions taxis are required. If you plan to do shore shopping, taxis are a must. At times they're expensive, and other times they can offer flat fares which are reasonable. Even some shore excursions end in places other than the piers, allowing tourists to explore towns at their leisure. This means cab fare is in the future.
Know the Rates
While the advertisements don't lie, they do tease. They advertise the lowest prices, noted by the phrase "as low as." Usually the cabins listed for those "as low as" prices are interior lower decks. These aren't the spacious cabins with balcony views that you envision, and the upgrade costs are significant enough to make one rethink the budget. They also don't include taxes which are added to the total cost of the room.
If you read the fine print on the flyers and advertisements as well as ask your travel agent, you can avoid any seemingly hidden fees and enjoy the great adventures that these companies offer. However, if you enter into a package cruise blindly, you might be unpleasantly surprised by the ending cost of your fun.
A pal and her hubby prefer to book their cruises at end of season. She said the cruise staff are more at ease, as they're about to have some time off, making the cruise more like a party for all on board, more so than normally...
Read More...
Questions
Ask a QuestionHere are the questions asked by community members. Read on to see the answers provided by the ThriftyFun community or ask a new question.
Hubby and I are celebrating our 25th anniversary by going on a Western Carribean cruise. I would like some general frugal tips from people who have gone on Royal Carribean Cruise Lines (or any line really). We are trying to do this budget friendly while still getting the most out of our trip. One big question I have is, all the off shore excursions through the cruise line are kind of pricey and I'm wondering if they are less expensive if I just go through the locals by taxi? For example, to go to the beach, just to relax, nothing else included, through the cruiseline is $29 for each person.

My frugal mind is saying there's got to be a less expensive way to do this. I'm also worried about the formal dinners. How dressed up is everyone? Travel agent says just a dress shirt, pants and a tie, then some people have said you need to be "black tie" in order to not feel out of place. We are very casual people and I really don't want to dress up if I don't have to. I have so many questions. I hope to get lots of advice. Thanks everyone!
Answers
By Guest (Guest Post)
October 8, 2008
0

found this helpful
Best Answer
My husband and I took the same cruise (but on Princess) two years ago. We found that doing some research ahead of time and doing our own excursions saved time and money. The taxi ended up being about the same as the organized trip, but the advantage you have doing it on your own is you can sometimes barter them down. And plan for indoor and outdoor activities at each port in case it rains. You can always pop back to the beach if the sun decides to return.
As far as being frugal, be aware that some cruise lines charge for everything (drinks, ice cream, etc) and some are all inclusive. If you're a heavy soda drinker, you can be paying a lot for a drink. Don't forget tips for the employee who cleans your room and serves you your food. And don't let fuel surcharges catch you off guard.
Formal nights were easy for us. We had just tied the knot a few months prior, so he had a tux and I could still fit into a formal from college. Our table mates were dressed much like we were, but by no means was the rest of the room in tuxedos and formal gowns. Right now is a great time to find a nice dress--end of season sales are going on.
Good luck and have fun! And congrats! (Make sure the crew knows it a special trip for you. We got balloons in our room and a special dessert at dinner one night. And my friend who cruises Royal Caribbean frequently told me she has been upgraded to a bigger/better room a few times for special occasion trips. Worth a try.)
Answer

this Question

...
September 8, 2011
0

found this helpful
This is a page about taking a Disney cruise. A cruise can be very expensive, but there are ways to go on a memorable trip without stretching your vacation budget too far.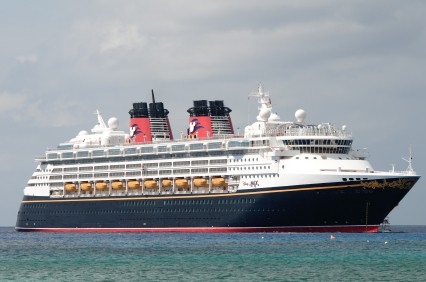 April 30, 2005
0

found this helpful
If you're planning on taking a cruise anytime in the next year, to get the best deal, book it 1 year in advance. Deep discounts are given to advanced booking. Also, if you were refer friends, who also book early, you could receive additional discounts for them doing so, as well.

By Terri H.