Texas Blue is a 4 year old Catahoula Leopard Dog. Blue was wandering the streets and didn't know where she lived. She was a 4 month old "scared to death" puppy when we first saw her.
We went to her, picked her up, and put her in our fenced yard. We called every town shelter within a 50 mile radius looking for her owner to no avail. Finally, we took her to our vet to determine if she had an ID implant, but she didn't. With no collar or way to ID her, we kept her. That was 4 years ago.
The people next door have a bunny that they let run freely in their backyard. That rabbit and Blue have become fast friends. They run the length of the fence back and forth together.
Look closely at the picture. Catahoula Leopard Dogs have blue eyes (hence the name) and often have a crackled eye; which is an eye that has a small black portion, that runs from the eye into the fur.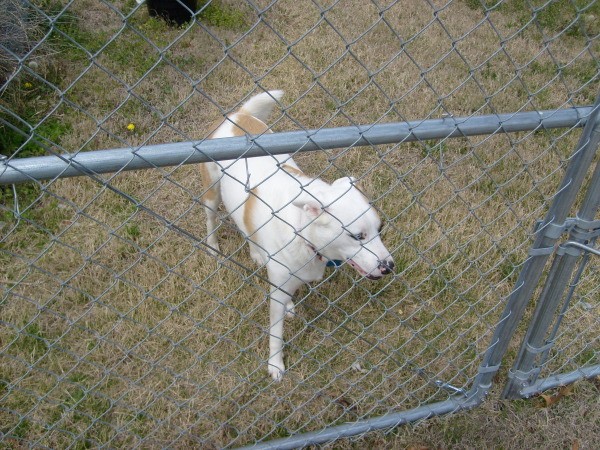 By Kenneth S.