After seeing some pictures of Japanese plastic canvas, I got out my worsted weight yarn, my plastic canvas, a needle and whipped up a pattern for the flower. I hope those of you who do plastic canvas or design your own, will be able to make use of it.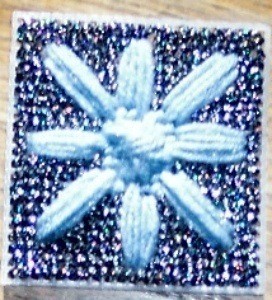 The flower is worked on 7 mesh and and is made with 2 strands of worsted weight yarn. Since you will be using 2 strands, be sure the yarn doesn't get twisted before completing a stitch, keep your stitches as straight as possible. The flower is 19 X 19 holes.
On the pattern, I made each petal a different color and numbered each petal individually to make the pattern easier to read and work with. Work the petals before working the center of the flower. Once the flower is finished, fill in any unworked area around the center with tent stitches.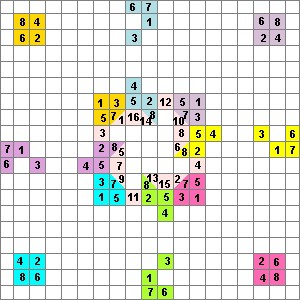 Here is the website with the original flowers. I particularly liked the large flower on the handbag (where it says Felting Bag and Hat).
By Fortunately