By PAULINE - ENGLAND (Guest Post)
January 10, 2006
0

found this helpful
Hi WHAT A GREAT IDEA FOR A PARTY.
My immediate thoughts were:
Xray machine
sick bags
food on individual trays
plastic cutlery
minature bottles of alcohol
safety lecture
luggage
hand luggage
destination board
safety announcements
big clock
sure that you could incorporate these features into your party setting
By carol (Guest Post)
January 10, 2006
0

found this helpful
this is pretty gross i know but how about using the free airplane sick bags to send food home in or as lucky bags
By Terry (Guest Post)
January 10, 2006
0

found this helpful
I always think of the uniforms. Is that weird?
January 11, 2006
0

found this helpful
What about boarding pass invitations, designating certain areas as gates (hang a sign by the food that says GATE 4, by the bathroom, etc) and little bags of peanuts!
By Becki in Indiana (Guest Post)
January 13, 2006
0

found this helpful
I thought of barf bags, too!! You can always play "pin the blank on the blank" adapting pin the tail on the donkey. How about pin the propeller on the airplane? I wonder if you could get those little "junior pilot" and "junior stewardess" wings they used to hand out to kids who were flying?
Maybe serve the meal/snacks/whatever on little trays. Have a tape recording playing in the background saying "the white zone is for loading and unloading only" and "Mr. Smith, please pick up the white courtesy phone" over and over and over, for the proper ambience .....
October 8, 2018
0

found this helpful
How about a recording to "keep the aisles clear"
By (Guest Post)
January 15, 2006
0

found this helpful
And for the cake decoration how about some new little toy airplanes and a running strip made out of candies like choc chips .
January 15, 2006
0

found this helpful
don`t know why I show up as guest post, I replied with the way to decorate the cake w/ toy airplanes and a candy runway. Linda J. Oceanside, Ca.
By Megan (Guest Post)
January 21, 2006
0

found this helpful
Use fruit rollups for the runways on the cake. Cut an aluminum can in half for hangars.
Don't forget that a runway has compass headings on it; use his age! Have a paper airplane-making contest.
January 21, 2006
1

found this helpful
From Becki in Indiana
I just had a flash of inspiration -- you should serve WINGS!!!
January 21, 2006
0

found this helpful
You could get either some little wooden glider airplanes or make a lot of paper airplanes. Because it is indoors and out, they might be fun.
You could also look for food trays that look like the ones on the airplanes.
Susan from ThriftyFun
January 23, 2006
0

found this helpful
how about somthing with pastports or visa seat #s
hope you fun and works out
August 12, 2007
0

found this helpful
If you live in Eastern Massachusetts or Southern New Hampshire and are looking for the perfect idea for an airplane themed birthday party, please visit http://www.flyingscool.com. We will bring in 2 flight simulator stations with controls just like those found in a real airplane. Fly anywhere in the world to over 24,000 airports, even see the road you live on or land on your favorite lake with one of the available floatplanes.
Over 100 different aircraft to choose from to fly. Great fun for BOTH children AND adults! You don't need to be a pilot to fly, we'll give instruction to help everyone get up in the air and land and whatever else they'd like to do in between. We can set up anywhere, either inside or out. There are also links on the site to birthday party ideas (mostly kids, but could be applicable to adults). Hope to see you soon!

By dean (Guest Post)
August 30, 2007
0

found this helpful
If you need paper airplane designs, check out my web site at
http://www.theonlinepaperairplanemuseum...
Over 800 FREE paper airplane links!
Have a great day flying!
Uncle Dean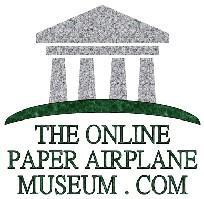 By Lindsey (Guest Post)
March 5, 2008
0

found this helpful
That is so funny! I am planning the same thing for my husband who will be 30!
He loves to fly model airplanes. Have you found any plates? I want to find the dessert plates and napkins!
April 5, 2008
0

found this helpful
Here is our latest contribution to airplane themes. Full color die cut graphic gliders that fold perfectly and fly great. We will have many stock designs available in the near future. The site will be partyplanes.com.
If you would like to see other designs. graphicgliders.com
Any feedback would be appreciated.
Thanks and keep em flying!!!