Angel (Southern Belle) is 9 months old.
Sept 1, 2005 I came home from a painful bunch of needle shots for nerve damage. "Another stray" I said at my door. So again I let one in. This one though is NOT LEAVING ME!
We play just like she's a baby. I have play time with her. She loves to spoil me as I spoil her. She has given me hope each day as I live alone. She loves to give me high 5s, and she has her favorite toy. And it's purple (lol). If her toys get tangled up she will get my attention just like a baby till I fix them.
I believe GOD sent her to me. She is my Angel! She is more so than a pet. She is my child. She understands everything I say and she responds. And she does tricks.I love her. And she is a southern belle lady cat.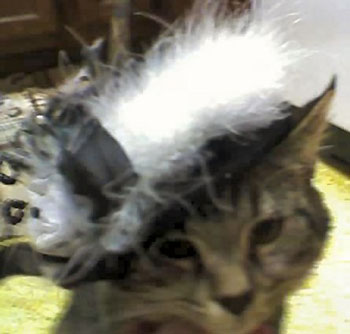 By Jequettea from Kingsport TN