September 5, 2007
0

found this helpful
I don't know how to make it but having taught pre school for several years I can tell you there is plastic food which looks good enough to eat. Try your local toy store. There are pieces of fried chicken, sliced tomatoes, lettuce and many other things. The french fries will make you want to rush right out to your favorite hamburger joint.
BTW this is a very clever idea! He will love it.
September 5, 2007
0

found this helpful
Shades of the 50's. What a great Idea!. Do you have the tray? A place like Sonic might help you with a tray. Consider consignment shops near you for pieces of food. Craft stores might have the meat/burger items. If crafty is your game, a craft store would also have polymer clay which comes in many colors. Knead it, shape or mold it, bake, done. :) After it's baked the 'food' may be similar in weight as the real thing.
Do let us know how your surprise goes.
Jeremiah
By SunshineRose (Guest Post)
September 5, 2007
0

found this helpful
I have made hamburgers out of candy with
a mold bought at the craft store.
By Kelly (Guest Post)
September 5, 2007
0

found this helpful
Google Art Attack. The guy does some amazing things with paper mache
September 5, 2007
0

found this helpful
To make fake spills...mix glue with whatever color paint you want. I used Elmer's School Glue and brown paint. I poured it into a washed pudding cup and dumped it out onto wax paper. I then stuck a spoon (metal or plastic) into it so that it looked like someone was eating it. After a few days (it took a long time) it was dry and ready to peel off of the wax paper. It looked so much like a real spill!
Also, you make a salt dough...I forget how it was so long ago....and mold it into any shape. French fries, hamburger, etc. You can either paint them after making them or mix the paint right into the dough.
Joy
April 24, 2020
0

found this helpful
4 cups flour 1 cup salt 1 1/2 cups water. shape and bake on 250° for 10-12 hours depending on thickness of product
By kelly (Guest Post)
September 5, 2007
1

found this helpful
I remember (in girl scouts) making a fake root beer float by melting brown colored wax (paraffin with brown crayon melted in it) poured into a beer mug and allowed to harden. For the ice cream topping, we just used paraffin with white crayon mixed in and when nearly dry, mixed it up to look like foam, then scooped on top of the already hardened brown root beer wax. Add a straw, very cute!
By (Guest Post)
September 6, 2007
0

found this helpful
Thank you all for the great ideas. I think this is going to be a Christmas gift, with maybe make a couple of different themes.
Thanks again
Love to all,
audrie
September 6, 2007
0

found this helpful
I just looked on eBay for fake milkshake, fake food, fake hamburger, fake sandwich and found items for sale under all those. Just go look!
By mary (Guest Post)
September 7, 2007
0

found this helpful
There was a show on, I think, "Made in America". An impression is made of any food (can't remember what was used - parafin I think. Then a colored polymer was poured in to this mold. See show for details.
By Linda B. (Guest Post)
September 8, 2007
1

found this helpful
Try your local craft store for modeling clay..Crayola makes one now that dries and hardens--comes in different colors. could create burgers and fries pretty easily...You can also mix equal parts of shaving cream and school-type glue to make a foamy type consistency that might make a milkshake.
It also dries well.(I teach preschool!) Dollar stores all offer Coke glasses that would be cute! Please submit a picture after your project is done! I would love to see it!
June 22, 2019
0

found this helpful
I want to make a fake root beer ice cream float in a large glass mug I have but do not have the first clue of what to do
By Login (Guest Post)
May 21, 2008
0

found this helpful
I know what you are talking about. I remember when i was younger I had to make fake food for a school project, it was a lot of work. I went to a dollar store and it is amazing how you can change gums ball to olives.
GOOD LUCK!
By Mr.NoName (Guest Post)
July 27, 2008
0

found this helpful
eBay sells some pretty cool stuff like that and I have also found a place called Abby's Attic (www.abbysattic.com) that sells faux (fake) foods.
By Jennifer (Guest Post)
October 27, 2008
0

found this helpful
I believe this is what you are looking for.....
www.leeleescreations.shoppingcartsplus.../.../1483633.htm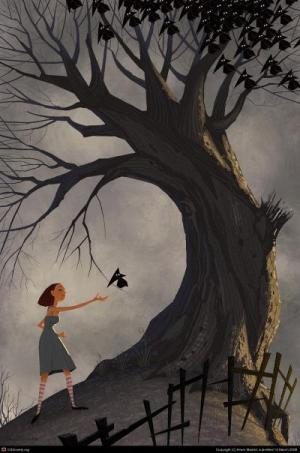 By KathyQ (Guest Post)
February 4, 2009
0

found this helpful
Look at this site:
www.auntbubbiesfakefood.com