If you want to create incredible, long-lasting, vibrant, and ready-to-hang masterpiece but all you have around you are old throwaway materials such as Sheetrock, plywood, or some other sturdy but unremarkable surfaces, and nothing really in the name of art supplies, never fear! For only a $25 investment or so, you and your kids can truly have a masterpiece.
Rummage around for any leftover art supplies from the kids' closets - broken crayons, old half-dried temperas, acrylics, Sharpies, pencils, markers, whatever it is. Oil media such as latex or oil paints are not appropriate, however. Prepare your surface by making sure it's clean and accepts your media.
Once you are happy with the results, prepare the epoxy resin and apply by following the directions. This activity should only be attempted by adults, in a well-ventilated area. After 48 hours of waiting, voila - instant incredible durable canvas art! The epoxy will darken and deepen any color added, creating a multidimensional view. It will also create a high gloss, thick permanent surface, giving the work quite an edge. This project would be very motivating to all future artists.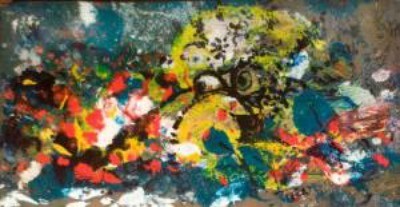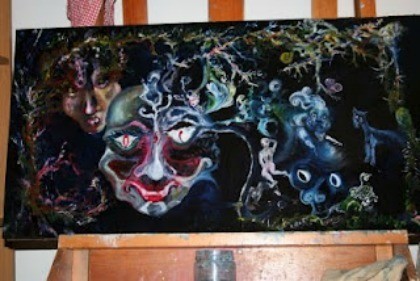 Source: EnviroTex epoxy resin http://eti-usa.com/envirotex-lite/ http://art.aliciaraya.com/
By ahorrasi from Marshall, NC