May 29, 2007
0

found this helpful
that's a GREAT idea ! I LOVE it ! I wish I had thought of that !
Heck -- even if the french fry box could be put to use in the same way - but save yet ANOTHER little bit of ca$h by baking some homefries !
wow !
old & wise saying --
"if you watch your pennies, your dollars will fall into place!"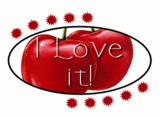 May 29, 2007
0

found this helpful
A friend told me the same type of story about re-using Jack in the Box taco wrappers for a picky eater some 30 ish years ago. "Moms gotta do what ever they gotta do!"
----------------
PS: Jack in the Box tacos tasted better then - just my opinion.
By (Guest Post)
May 29, 2007
0

found this helpful
Thats a great idea, I am glad you could do that and get away with it..moms have to do what they need to do..
May 29, 2007
0

found this helpful
i'm sorry but i work with prek kids. they are not happy if they dont get their own way. kids all around the school complain because we dont supply the name brands the parents do. well i dont get it --- we cant afford the name brands how are the parents???id like to know
By Sarah Cox (Guest Post)
May 29, 2007
0

found this helpful
Great idea! I couldn't imagine being a single Mom and I know it must be very tough and penny pinching gets old. Check out this website: www.angelfoodministries.com/
I have friends that do this and it has been a real blessing!
May 29, 2007
0

found this helpful
Ingenious! You are a mother who pays attention to her child -- rare and precious these days!
May 29, 2007
0

found this helpful
i used to buy inexpensive cereal,ketchup.etc..and put it into a prior bought name brand container my kids never knew the difference and enjoyed it just the same
and i saved money so we were all happy
By Cresanna (Guest Post)
May 29, 2007
0

found this helpful
I guess this method is an option, but it's a lot of work. I work with children with behavior problems, including autism, daily. Here's my suggestion - teach your child to eat what mom or dad serves. He won't starve, tho he might choose to skip a meal or two before he realizes you mean what you say.
He might throw a tantrum ... he might even say he hates you ... don't worry, he'll get over it in a few hours. Hang in there. A child who knows that a loving adult is in charge will grow up secure and content.
The parent who goes to all this work is allowing the child to manipulate them. Maybe not a 'big deal' now, but it is setting a pattern that will be very difficult to deal with later on. If you teach your child to obey at two, you will be so thankful later on.
I'm sure I'll get some comments on this, but I assure you that I do this type of training daily, and it works.
Cresanna
By louel53 (Guest Post)
May 29, 2007
0

found this helpful
This is a cute idea. Of course, the lady who said kids should eat what is served is correct, but I don't cook food for myself that I don't like, so sometimes we have to let our kids have the same sort of choices.
Lots of kids just have silly little notions about food, and something like this is just enough to get around them.
My youngest son was 14 before he would try cheesecake, because he didn't like cheddar cheese. Was he ever upset when he discovered that cheesecake had a whole different sort of flavor. Sometimes it is all in the name -- or the packaging.
By Lynda (Guest Post)
May 30, 2007
0

found this helpful
Hm-m-m-mm, I'm with the Veteranerians. If dogs can learn food tricks, so can kids. If the child gets hungry enough, isn't given a choice, he'll eat anything. I KNOW that giving in, is NOT better than teaching the child who's the boss, that the boss knows best, and that mama doesn't run a short order kitchen. The sooner you stand your ground and put up with some crying about it, until the child gives up, the sooner you can get on with what the child needs to know,and the easier it will be on you.
One reason so many children are obese, spoiled, rebellious, impatient, is because the parents either didn't know better, or gave in without rules and boundaries, which kids both need and want. They will be more obedient sooner, more respectful to you and to others. If you are not able to resist fast foods, you are doomed.(Rent the video, "Super-size Me!" and you'll not eat at McDonald's again, if you're smart, much less get your child used to it early in life. I say you're smart enough to realize there's a better way and a LOT better food to feed a child than just whatever he wants.
Get innovative and make food funny with faces and
colors, saving those gas/fast food dollars to buy several meals with the same amount you would have spent, at least a MUCH BETTER one. Remember that when the child figures out what you are doing, it will have learned that trickery is o.k., that it's related to lying, and if Mom does it, it must be o.k. for the child to do it.
If your child develops coughs, congestion, mucous running nose, it's likely developed or developing a
food sensitivity to the whey in Dairy, especially cheese, because Dairy products are known to be
"Mucogenics" to way too many folks. I'd rethink and
get more serious about nutrition, if you possibly can
afford it. One dollar will buy a dozen eggs, a whole
loaf of bread, two cans of tuna, Refried Beans, a
bottle of fruit or veggie or combination of both juices,
and oatmeal is one of the best foods for us all. If
you will seek and try, you can go to the library , for free, and get books with pictures of children eating all sorts of foods, and also can try reading a book to the child as you spoon feed him some nutritious veggie soup.
That's not a trick, it's called diversion! lol If your child misses a meal until he gets used to the idea that you're not budging, because you love him, he won't die. You'll be very blessed in the doing and you will save some over-the-counter drug fees, gas to the doctor fees, and many hours of missed sleep for yourself, not to mention preserve your sanity and your job.
It's your choice and responsibility, Mom. God bless you in your best decision. : )
By (Guest Post)
May 30, 2007
0

found this helpful
I had to chuckle at this..it is a combination of genius and indulgence!!
I just wonder how long this did/or will work??!
Good luck
May 30, 2007
0

found this helpful
You are a clever mom, and with limited "mom" time, you are really ingenious. I remember hating tomatoes as a child, and suddenly when I was about 11 or so, I tried them and have loved them ever since. I think sometimes young taste buds simply aren't ready for everything. Good luck to you and your little one.
By Linda (Guest Post)
May 31, 2007
0

found this helpful
Children should not be the ones to dictate what food will be served, especially a child demanding only fast food. What would you do if the child decided only to eat chocolate ice cream? As the parent, it is your responsibility to provide a variety of healthy foods. This country has an obesity epidemic, especially in kids who eat the wrong foods and are too inactive. We all need to instill HEALTHY eating habits.