Mr. Calhoun is a 6 years old Manx with a stubby tail, a bulls eye, and an orange and white coat. Calhoun and I became roommates, since I lived in my first place alone during my senior year of college. Our school colors were orange and white. The first cat rescue I checked had him - the perfect kitty for me with a stubby little tail, a gorgeous coat and feisty, but friendly personality!
Calhoun's favorite activity, like most kitties, is sleeping in odd and interesting places. He especially loves to get under the covers and his basket! But cuddling is a close second, which I adore! He loves to find a spot on your neck to purr and drool!
His favorite toy is the tab off the top of a fresh gallon of milk. I give him the tab off of every new gallon I open, so you can imagine there are quite a few around our house! He gets quite violent with them sometimes, and scoots them all around the house, batting them up in the air and carrying them around in his mouth.
Mr. Calhoun is awesome and he deserves to win for being so awesome. :) He makes my life happier, more interesting and meaningful. He is a precious little man who literally thinks he is a man!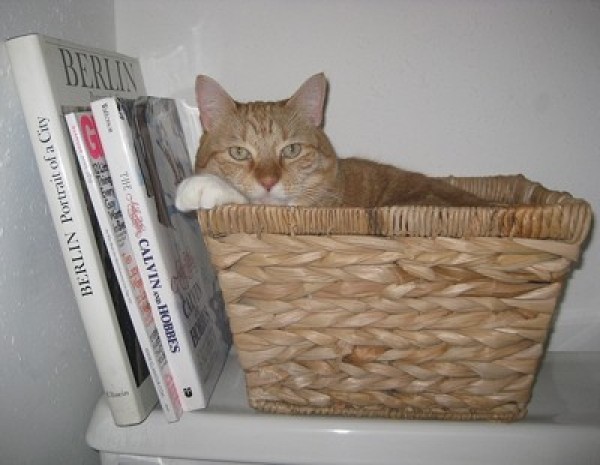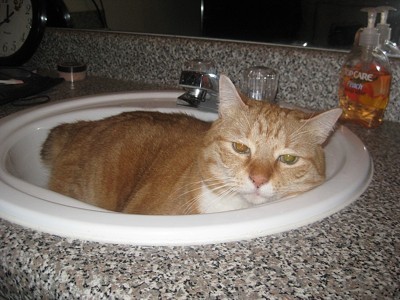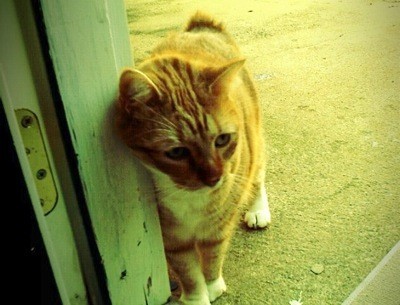 By Lauren C.