By Harry (Guest Post)
October 22, 2008
0

found this helpful
Actually the green bags are worst than regular plastic bags. Here is what Consumer Reports had to say about them.
The claim. Debbie Meyer Green Bags "prolong the life of your fruits and vegetables" by absorbing and removing the ethylene gas they release, which accelerates rotting. They're sold at www.greenbags.com; 20 bags cost $10 plus $6.95 shipping.
The check. We put bananas, peaches, apples, melons, blackberries, strawberries, basil, asparagus, tomatoes, broccoli, grapes, lettuce, and carrots in Green Bags for up to five weeks. We stored the same foods for the same length of time in Ziploc bags, on a counter, in a refrigerator, or in plastic supermarket bags.
CR's take. We saw green inside the Green Bags, but often it was mold. Blackberries became moldy after three weeks, strawberries and basil after a month, and peppers and tomatoes after five weeks. It was a tough test, but the same foods stored in other ways nearly always had less mold or none after the same time. Only bananas fared significantly better in Green Bags: After two weeks, they were firm and had not turned black.
By (Guest Post)
October 22, 2008
0

found this helpful
My mother uses these bags and swears by them. They do work, however, I use ziplock type bags with a paper towel inside and change every few days and they work the same and most foods last the same amount of time.
I also saw some generic ones in Dollar General today for $5.00. I wonder if they work as well as the original?
By DEE (Guest Post)
October 22, 2008
0

found this helpful
I use the green bags and are very happy with the results. I recommend them to everyone that seems interested. I've storage fruits and vegetables in them. I've had very good luck. They have saved me numerous amounts of money. Always have fresh vegetables and fruit for weeks. I have used ziploc bags also, but i like the green bags much better.
October 22, 2008
0

found this helpful
I bought the pack of 20 bags at Ocean State Job Lots for $4.99 and am 75% pleased. They do keep my lettuce and baby spinach longer than any other way I've tried.
Found that after 4-5 days, bags were relatively damp inside; so now I put a Viva paper towel inside and all has been well for about the 1&frac; weeks til lettuce & baby spinach is all used up.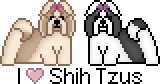 By EGGZ (Guest Post)
October 22, 2008
0

found this helpful
I haven't used the green bags, but have great luck using the cereal box liners. Just pull them out when empty, shake out the crumbs and I find they are wonderful for use in refrigerating produce and other foods like cookies and breads. You can roll and paper clip the top. You've already paid for these so why not give them a try. I love them!
By Faye D (Guest Post)
October 22, 2008
0

found this helpful
I bought "Green Bags" at Canadian Tire for 19.95 and "Green Bags" at our Local Giant Tiger for $4.99. They work about the same. YES, they both keep produce longer,
I don't know if the nutritional value is the same. I am really pleased with the way they keep Celery - I really don't like Aluminum Foil next to my eatables!
October 23, 2008
0

found this helpful
Thank you, I had seen them at store and wondered.
This will help my bananas last. Thank you again
for posting your results.