I recently found two wooden magazine holders. They make great corner shelves for an RV or She Shed or Man Cave. So tonight, I simply taped mine together and sat it under the printer/scanner. This gives me ample room for printer paper. Now if I were doing something else with it, I would use wood glue and perhaps better tape, if I still needed it.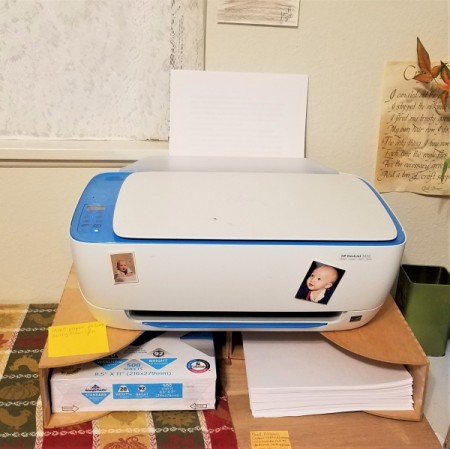 But for this, I just taped it (and taped it some more)! But since it has something heavy to set on top, and it's in a workroom, it's fine. You can also stain or paint it. I have a lot of wood showing on my shelf, so I left it alone.
I hope this inspires you to do the same. I got them super cheap. N-JOY!